Like with all great adventures, you never know what wonders you'll find at New Terrain Brewing. While some of their beers are brewed traditionally, others are often creations of their own design born from a curiosity to try things differently. Whatever drink you try, the passion and joy of craft brewing is present in every drop.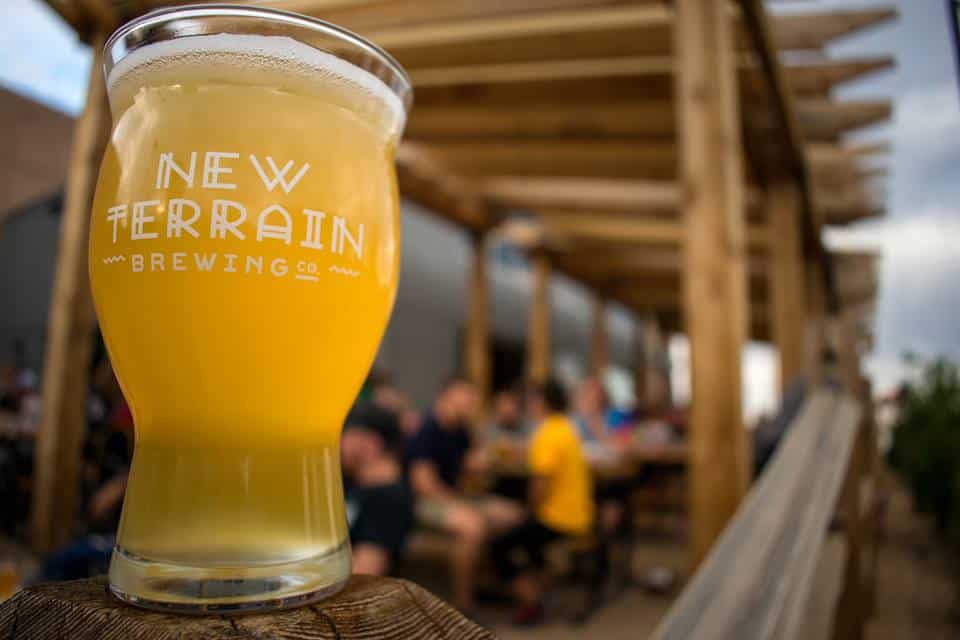 With a culture of curious and distinct individuals as well as the motto "we wonder so we wander", New Terrain Brewing is never boring. Stop by the brewery for food trucks, live music, or something entirely new.
Make sure to check their Facebook page or website for a full list of all their upcoming adventures. 16401 Table Mountain Pkwy., Golden, 720-697-7848.
Here are some of their upcoming free events:
Music by the Mesa
Thursdays (scheduled through August 25)
6 p.m. to 9 p.m.
FREE
Schedule:
August 4th – Way Down Wanderers
August 11th – Rumpke Mountain Boys
August 18th – Jubilingo
August 25th – Chicago Farmers & The Fieldnotes
Yoga on Tap
Mondays through December 26
6 p.m. to 7 p.m.
$20
Cost includes yoga class and a beer of your choice. All levels welcome. Get your ticket here.
Live Music: Jubilingo
Thursday, August 18
6 p.m. to 9 p.m.
FREE
More Fun Events at Breweries
Tuesday, August 16, 2022
Wednesday, August 17, 2022
Thursday, August 18, 2022
Friday, August 19, 2022
Saturday, August 20, 2022
Sunday, August 21, 2022
Monday, August 22, 2022
Tuesday, August 23, 2022
Wednesday, August 24, 2022
Thursday, August 25, 2022
Live Music: Jubilingo
When
August 18, 2022 @ 6:00 pm-9:00 pm
What
Live Music: Jubilingo
Where
New Terrain Brewing Company
Leave a Reply