Ice cream and summer will always be the perfect partnership forever and ever. (Actually, isn't ice cream perfect for any season?) It just doesn't get much better than enjoying your favorite flavor of the creamy concoction on a hot summer day. And, with the temperatures hitting record highs lately, it's the best time to lick a scoop or two on National Ice Cream Day.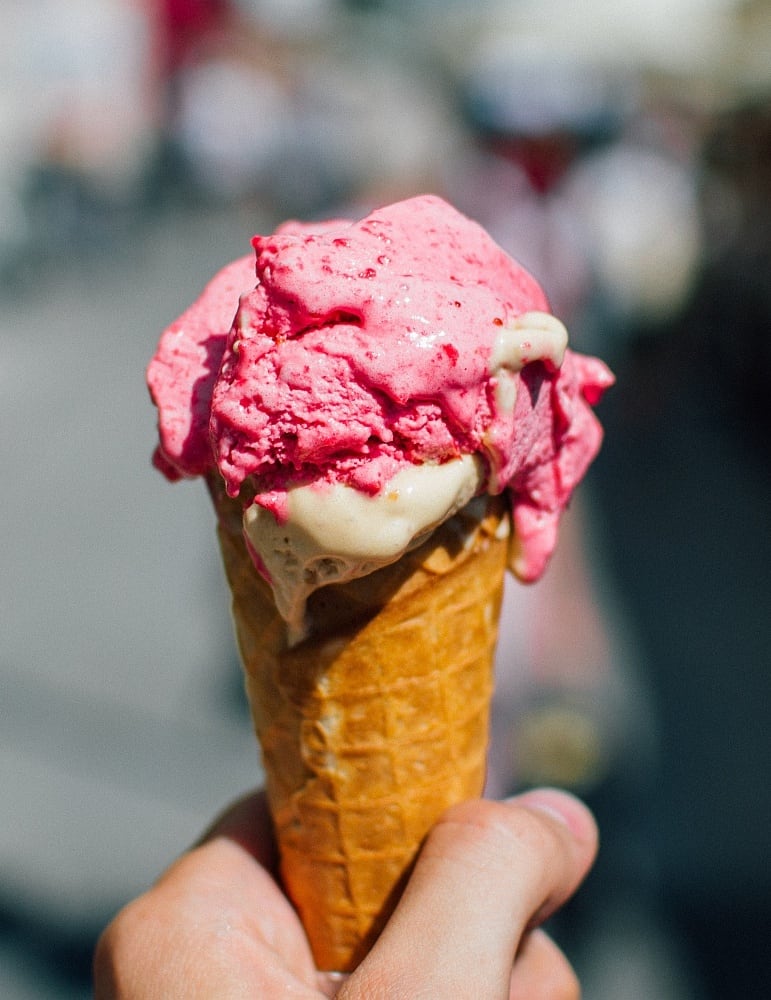 Plus, Denver is home to many sweet local ice cream shops, so be sure to get the latest scoop on any deals or giveaways for National Ice Cream Day by stopping by and asking about any specials for the day.
And, even if they don't have any promotions, you can celebrate by supporting a small business in the Mile High City and that's an extremely cool thing to do any day of the year.
Chill out and celebrate the sweet day on Sunday, July 17 with the following cool deals at participating locations:
Baskin-Robbins
National Ice Cream Month is the perfect time to enjoy the Flavor of the Month for July at Baskin-Robbins — OREO S'mores. Toasted marshmallow- and graham-flavored ice creams come together with a thick chocolate cookie ribbon and OREO cookie pieces to create the perfect spoonful.
To make National Ice Cream Day even sweeter, Baskin-Robbins is offering $5 off any purchase of $15 or more from July 17 to 23. For online orders, use promo code BECOOLER at checkout. To redeem in-shop, customers can scan the digital coupon found in the Baskin-Robbins app at checkout.
If you're looking for more sweet deals, download the chain's app for exclusive deals and offers.
Burger King
Burgers aren't the only thing on the menu at Burger King. The fast-food chain also serves vanilla soft serve cups or cones. Last year, the fast-food chain offered a complimentary cone with a minimum purchase.
However, no deals or giveaways have been announced yet for 2022. Check their app for any cool updates.
Fry fans love dipping fries in ice cream for a sweet and salty snack. Royal Perks members can enjoy FREE fries every week through the end of the year. Get more details here.
Cold Stone Creamery
Mix it up at Cold Stone Creamery during National Ice Cream Month. To celebrate the cool month, the shop is offering a $5 Bonus eCard with the purchase of a $25 gift card online. (The bonus card is valid July 1 to October 31.)
The gift card bonus is available from July 1 to 31.
Dairy Queen
Dairy Queen might be the king of all ice cream shops. And it's one of the best places to celebrate National Ice Cream Day. DQ is celebrating the cool day with a sweet deal on July 17 — enjoy $1 off any size dipped cone with the chain's app. (The offer excludes kid cones.)
If you're looking for more sweet savings, the chain's DQ Blizzard Fan Club is the best spot to find the latest deals and discounts.
DiGiorno Pizza
Pizza and ice cream? For National Ice Cream Day, DiGiorno is releasing Croissant Crust ice cream cones – it's 'cold pizza' like you've never tasted before.
Here's the scoop: The iconic pizza brand transformed the flaky, buttery layers of its best-selling Croissant Crust and baked it into an ice cream-ready cone for a treat that's equal parts unexpected and delicious.
Think that's cool? DiGiorno has also collaborated with a Cleveland-based creamery to create two savory ice cream flavors – Strawberry Tomato Basil and Parmesan Cheese – to be paired with the cone for a "treat-za" like no other.
The DiGiorno Crust Cones with signature ice creams will be available exclusively through an online sweepstakes through July 17.
To enter, visit this link and follow the directions for a chance to win one of the unique kits — including two DiGiorno Croissant Crust cones, a pint of Strawberry Tomato Basil ice cream, a pint of Parmesan Cheese ice cream and grocery gift card for toppings of your choosing.
Insomnia Cookies
Are you awake? It doesn't get much better than cookies and ice cream and Insomnia Cookies is the go-to place for the sweet combo. Last year, the late-night shop offered a sweet special on a scoop of ice cream.
However, no deals or giveaways have been announced yet for 2022. Check their social media for any cool updates.
Menchie's Frozen Yogurt
For froyo fans, ice cream is cool, but frozen yogurt is the best. Celebrate National Ice Cream Month with two sweet deals at Menchie's Frozen Yogurt.
On July 15, the yogurt shop is giving away FREE froyo to the first 50 customers starting at 3 p.m. Get details here.
Then, on July 23, Menchie's is serving up a sweet buy-one-get-one special for all customers for its 15th birthday. Get details here.
N!CK's
The Swedish style light ice cream brand, N!CK's is celebrating National Ice Cream Day with a cool Instagram giveaway. Through July 18, head to @nicksicecreams and tag a friend named Nick or any "Nick-ish" name (like Nicole, Nikki, Niko, Nikhil, Nikita, etc.) and you each could win a one-year supply of N!CK'S.
Plus, 10 winners will receive a Sömmar Fruit Bundle and 100 winners will win a FREE pint coupon. You can also enter online here.
Noosa Yoghurt
It may not be ice cream, but it's just as sweet and delicious. In fact, many like gelato better than ice cream! Colorado's own Noosa Yoghurt is now available in the freezer, thanks to its new line of Noosa Frozen Yoghurt Gelato. The frozen treat is available in four flavors — Strawberries & Cream, Chocolate Fudge, Sea Salt Caramel and Honey Vanilla Bean. Scoop a little savings on the new product with this discount.
Shake Shack
Shake up National Ice Cream Month at Shake Shack. The popular burger joint is offering a buy-one-get-one FREE shake this summer. The offer is valid Monday to Friday from 2 p.m. to 5 p.m. for online orders. Get the required promo code here. The sweet special runs through August 31.
Smashburger
Shakes and burgers will always be the perfect combo. Celebrate National Ice Cream Day at Smashburger. The fast-casual chain is offering its limited-time, plant-based Eclipse non-dairy shakes for 50% off on July 16 and 17.
The hand-spun, plant-based shakes come in a variety of flavors, including vanilla, chocolate, strawberry, peanut butter, OREO and tangerine. Get the deal in-restaurant by mentioning the special at checkout or use promo code ECLIPSE online via the Smashburger site or app.
TCBY
Whether it's ice cream or frozen yogurt, everyone loves a cool treat on a hot summer day. TCBY is offering some delicious rewards for its most loyal customers. While no deal or giveaway has been announced for National Ice Cream Day, download the shop's app and start spooning your way toward FREE froyo.
Whole Foods Market
Cool off with a frozen treat at Whole Foods Market. From July 6 to 19, customers save 25% on all ice cream and frozen treats.
Even sweeter, the grocery store's ice cream does not contain the 100+ preservatives, flavors, colors and other ingredients they've prohibited from food. Plus, Amazon Prime members enjoy an extra 10% off.
Yogurtland
Frozen yogurt is right behind ice cream in popularity. And Yogurtland is celebrating National Ice Cream Day by offering its Real Rewards members 3x points on all in-shop and online purchases on July 17.
The offer excludes third-party delivery services and gift cards. Join the loyalty program and earn 50 bonus points just for signing up.
Hungry for more food deals?
Wednesday, August 3, 2022
Thursday, August 4, 2022
Friday, August 5, 2022
Saturday, August 6, 2022
Sunday, August 7, 2022
Monday, August 8, 2022
Tuesday, August 9, 2022