What's brewin' on National Coffee Day in Denver? No matter how you like your coffee, bargain hunters and coffee lovers alike will be buzzin' with excitement (and caffeine!) on Thursday, September 29. To stir things up, many national coffee/donut shops are celebrating with freebies and discounts to "perk up" the special day.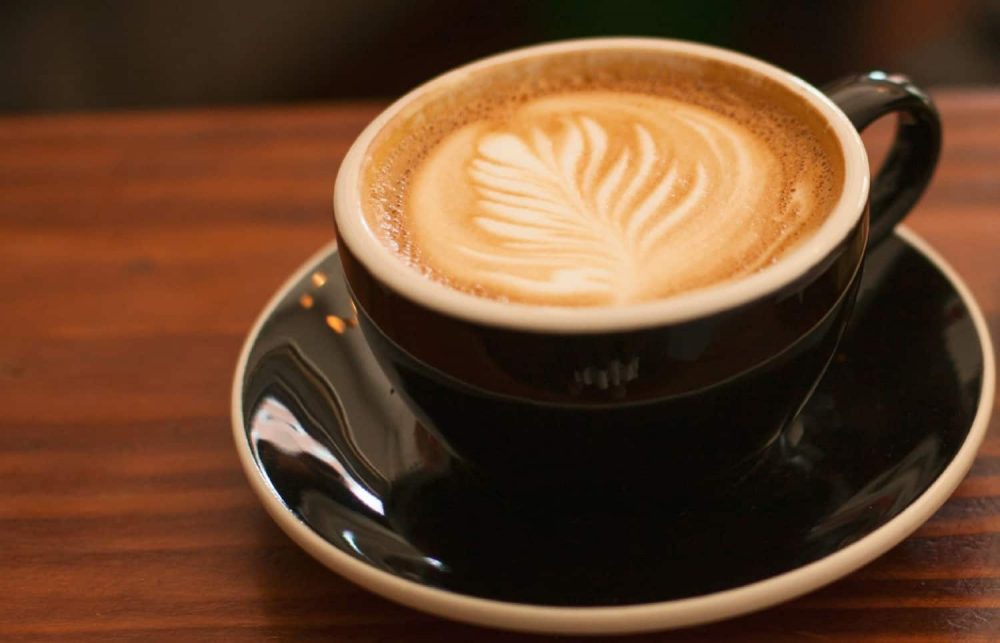 The offers are limited to one per person at participating locations, while supplies last. Check here for the latest list.
With so many wonderful independent coffee shops in town, stop by your favorite neighborhood café for more possible specials and giveaways on September 29.
More deals are expected to be announced — so check back again for an updated list.
Here's what's percolating on National Coffee Day in Denver:
Let Atlas Coffee Club do the travelling around the world to find the best coffee. To celebrate National Coffee Day, new customers can get their first bag premium single-origin coffee (12-oz.) for FREE with any subscription — just cover the shipping costs. The offer is available from September 26 to October 3.
With 50+ countries around the world, Atlas Coffee Club's coffee subscription program is designed to connect coffee lovers to amazing coffee countries around the globe — each month discover delicious coffee from a new country.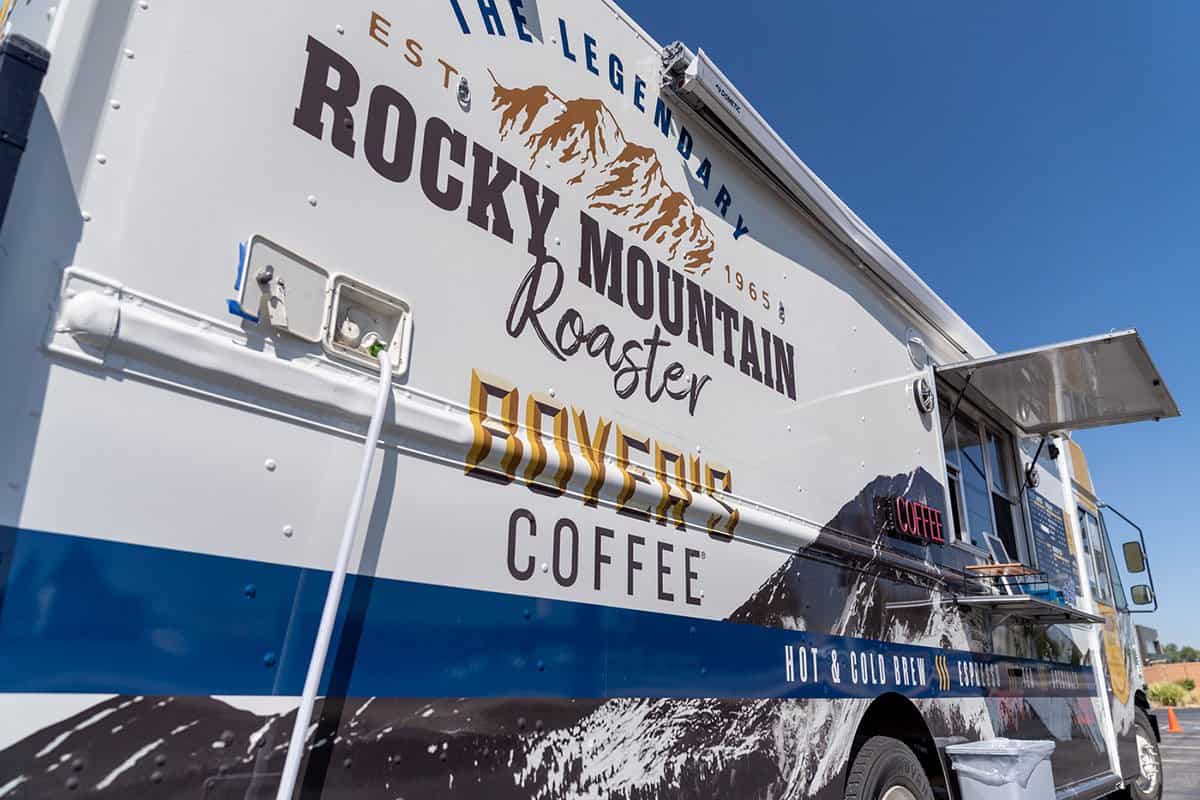 On September 29, Denver-based Boyer's Coffee celebrates National Coffee Day with FREE drip coffee, 50% off specialty drinks and 25% off coffee bags (limit 6) at its new mobile café in Denver — 7295 Washington St. The specials are available from 7 a.m. to 3 p.m.
New in 2022! Boyer's Coffee is partnering with Flippin Flapjacks to give the first 200 customers a FREE plate of pancakes, along with their complimentary drip coffee.
Coffee lovers can stir up a big deal at Caribou Coffee on September 29. Enjoy a medium hand-crafted beverage for just $3 on National Coffee Day — from an indulgent Pumpkin White Mocha to an Iced Crafted Press. The offer is only available to Caribou Perks members.
Not a Caribou Perks member? Sign up on or before National Coffee Day to get the offer. Plus, order ahead on September 29 and receive a Size Upgrade on September 30.
There are 10 cafês in Colorado — Denver (5), Englewood (2), Lakewood and Westminster (2).
Sip on a FREE medium hot or iced coffee with any purchase at Dunkin'. The offer excludes Nitro and Cold Brew coffees. Plus, espresso shots, flavors and dairy alternatives may be an additional charge.
The offer is only available to DD Perks members.
There are 44 Dunkin' shops in Colorado.
A sweet donut and good cup of coffee will always be the perfect pairing for many.
Krispy Kreme is sweetening National Coffee Day with a FREE brewed coffee (hot or iced) for all customers on September 29. Even sweeter, Krispy Kreme Rewards members enjoy a FREE doughnut of choice to accompany their complimentary coffee.
The offers are available for carry-out or via the drive-thru. Join the loyalty program through the Krispy Kreme app or by visiting KrispyKreme.com/rewards.
Cream for your coffee? You can't enjoy coffee without creamer…at least, for most coffee enthusiasts. However, cream can add unwanted fat and calories to your daily cup. Well, there's a healthier option (among many now), thanks to plant-based creamers from Laird Superfood.
On September 29, the company is offering 20% off Laird Superfood coffees and Instafuels online. Plus, new customers enjoy FREE shipping.
McDonald's stirs up big savings not just on National Coffee Day, but every day of the year. Get any size premium roast coffee for just $1. That's the regular price!
If you're a senior, many locations offer that same cup of coffee for just 59¢. Price and availability vary by location.
Coffee isn't just about a paper or Styrofoam cup filled with the hot beverage! You can also find coffee in the freezer, thanks to its popularity. And N!CK's Ice Cream has brewed a cool deal for coffee lovers looking for a sweet treat.
To celebrate National Coffee Day, the ice cream company is offering a FREE pint of N!CK's Coffee Karamell with any frozen order online — use promo code YAYCOFFEE.
The perfectly blended creamy coffee ice cream and luscious caramelly swirls is perfect for those who enjoy their "cup of coffee" on the cold side.
Beginning on National Coffee Day, Panera Bread will celebrate its first-ever MyPanera Week — eight days of exclusive perks for its loyalty program members.
The special week runs from September 29 to October 6. Review all of the deals for the week here.
Celebrate National Coffee Day at Peet's Coffee.
On September 29, Coffeebar customers can sip on a FREE small drip coffee with any purchase. Plus, get 20% off freshly roasted coffee beans, K-Cup pods and espresso capsules in-shop and online. (Did you know Peet's Coffee offers a FREE small drip coffee with any 1-lb. coffee purchase all year long?)
To continue the celebration, Peetnik Rewards enjoy $0 delivery fee on orders placed through the Peet's app — from September 29 to October 2.
There are 3 locations in Colorado — Boulder, Centennial and Denver.
Land at Pilot Flying J on National Coffee Day for a complimentary cup. Customers can choose from any size dispensed hot, iced, cold brew or the new frozen Pilot coffee for FREE. The offer is only available via the chain's myRewards Plus app.
With 11 different coffees and a variety of specialty creamers, syrups and toppings, customers can make each cup uniquely theirs at the travel center.
There are five locations in Colorado — Aurora, Grand Junction, Lamar, Limon and Monument.
Coffee isn't just for coffee shops. Enjoy a deal from Smoothie King on National Coffee Day. On September 29, buy any 20-oz. Espresso or Cold Brew blended smoothie before 11 a.m. for $5.
Plus, from September 29 to October 2, Smoothie King Healthy Rewards members earn a reward for a FREE 20-oz. smoothie, when they purchase any Coffee or Espresso smoothie.
There are 9 locations in Colorado — Aurora (coming soon!), Castle Rock, Colorado Springs (3), Fort Collins (2), Highlands Ranch and Westminster.
In celebration of National Coffee Day, a Starbucks coffee master will do a live demo of brewing methods and more on September 29 from 1 p.m. to 1:45 p.m. MST. Learn how to make the perfect cup of coffee in a Meetup Live coffee demo. The session is hosted by Lennon Fediw, the manager of global coffee education and experience at Starbucks.
Topics include how to choose your blend, grind the beans, brew coffee with popular devices (including coffee press, Chemex and pour-over) and how to analyze things like aroma, brightness, roast and acidity.
Reserve your spot here. Space is limited.
What's better than coffee? Free coffee at Wendy's, of course! Whether you're a hot coffee drinker or prefer to start your mornings with an ice-cold beverage – Wendy's customers can snag a FREE small coffee beverage of their choice with any purchase in the Wendy's app.
The offer is available September 29 to October 5 for one-time use only.
Coffee is in its name, so, of course, Ziggi's Coffee is celebrating National Coffee Day by giving away FREE coffee to its loyal customers.
Customers who use the café's app on September 29 will have access to a FREE cup of coffee valid at all locations. The wallet within the app will be preloaded with a deal based on your status level within the loyalty program — Fam, Insider or VIP.
Be sure to download the app before National Coffee Day to claim the reward.
Hungry for more food deals?
Tuesday, March 28, 2023
Wednesday, March 29, 2023
Thursday, March 30, 2023
Friday, March 31, 2023
Saturday, April 1, 2023
Sunday, April 2, 2023
Monday, April 3, 2023