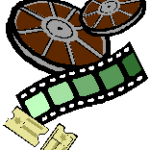 Stars in the sky, music in the air and action on the big screen — the perfect summer night for family fun in the park. Infinity Park is hosting Music & Movie Nights for FREE in 2022. Bring your chairs or big blanket and secure your spot on the lawn for a relaxing summer night under the stars. Don't forget to pack some snacks, too!
Each night, the band plays at 6:30 p.m. and the movie starts at 7:30 p.m.
The gates open at 6 p.m. Get there early for the best spots! Relax and enjoy a FREE concert from a local band first and, then, a family-friendly flick on the park's stadium-quality jumbo screen.
Here's the line-up for 2022:
Friday, June 24 – Band: Dumm Friends League & Movie: Happy Gilmore
Friday, July 8 – Band: SuperMagik & Movie: Cruella
Friday, July 22 – Band: Cass Clayton Band & Movie: Sing 2
Friday, August 12 – Band: Classic Vinyl & Movie: Yesterday
More Summer Movie Series