Hey, chicken nugget lovers! Things are getting spicy at McDonald's. Did you know that BBQ and Sweet & Sour are currently tied for the most popular dipping sauce at McDonald's? However, starting September 16, customers will have another sauce option — Mighty Hot Sauce. The new sauce is joining the chain's menu, along with its new Spicy Chicken McNuggets.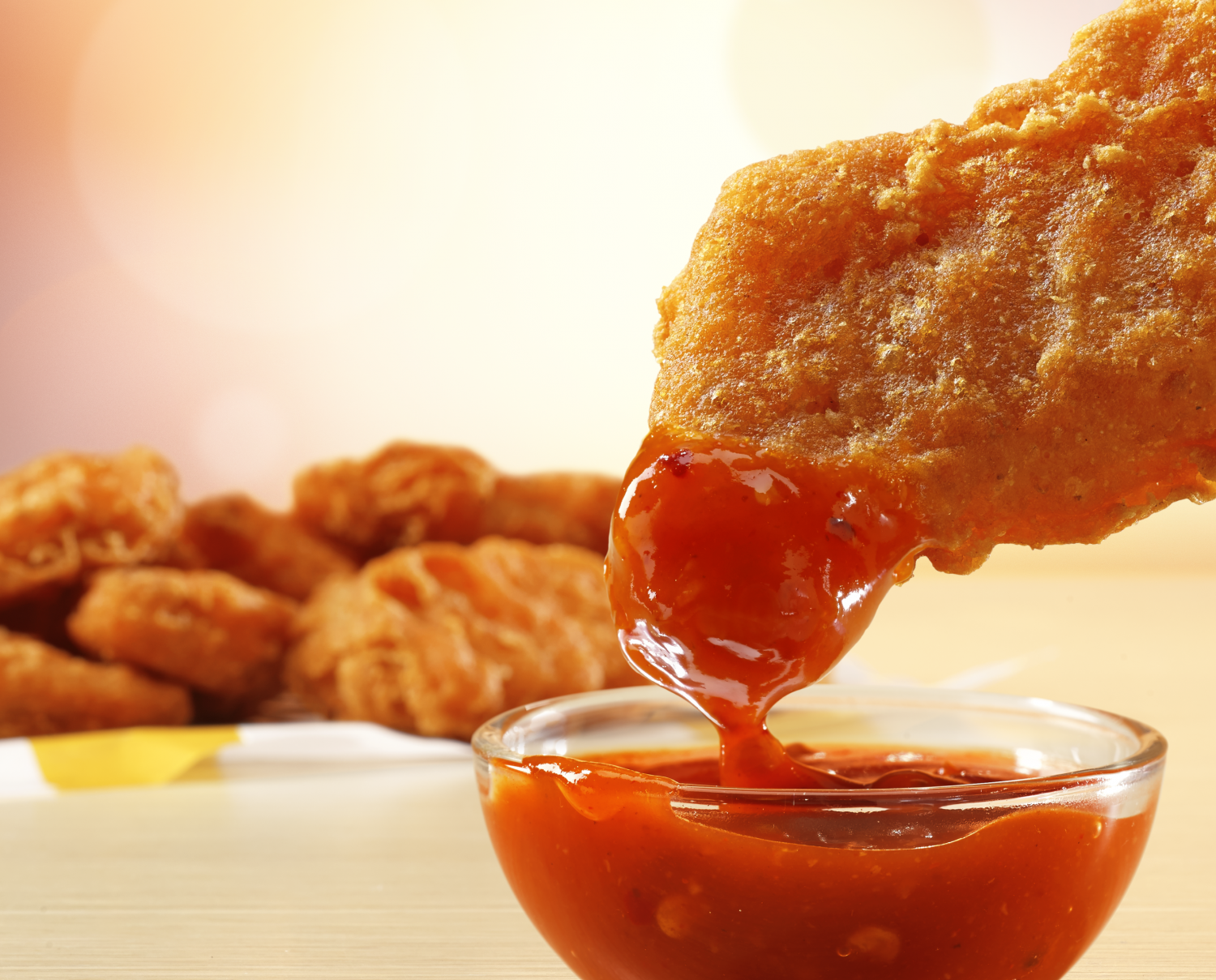 The addition of Spicy Chicken McNuggets is hot news for customers who like their food on the spicy side.
It's the first flavor change to McDonald's classic Chicken McNuggets in the U.S., since their debut in 1983.
To celebrate the spicy additions to the menu, the restaurant is offering a special buy-one-get-one deal called "Spicesurance" today, Wednesday, September 16 at participating locations.
How does it work?
Download the McDonald's app and select one of two "Spicesurance" coverage plans with your 6-piece Spicy Chicken McNuggets order.
If you think you'll be able to handle the heat of the new nuggets, opt in for six more Spicy Chicken McNuggets.
However, if you're on the fence, choose six classic Chicken McNuggets instead.
Either second order of nuggets (classic or spicy) is FREE.
The offer is only available via its app.
Hungry for more food deals?
Monday, December 11, 2023
Tuesday, December 12, 2023
Wednesday, December 13, 2023
Thursday, December 14, 2023
Friday, December 15, 2023
Saturday, December 16, 2023
Sunday, December 17, 2023