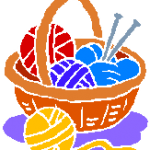 For all things yarn, check out the Interweave Yarn Fest, Thursday to Saturday, April 13 to 15, 2023 at Embassy Suites in Loveland. Yarn Fest workshops are expensive, but entrance to the Marketplace is $15 per day or $25 for a 3-day pass. Browse aisles stocked with with high end fibers, yarns, and tools for knitting, spinning, weaving, crochet, and more! Plus, find handmade gifts for your friends and family (and yourself), all under one roof.
Marketplace admission tickets give you access to artisans and exhibitors from around the world, product suggestions, and free demonstrations.
Plus, get FREE parking, an exclusive special edition of Interweave Knits Yarn Fest Special Edition program guide with 10 free patterns, and automatic entry into daily door prizes.
The Marketplace is open Thursday & Friday from 10 a.m. to 6 p.m. and Saturday from 10 a.m. to 4 p.m.
4705 Clydesdale Pkwy., Loveland.