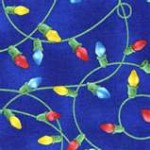 A Hudson Christmas may be gone, but the holiday event is being replaced by not one, but two light shows: Hudson Holidays and Light Up The New Year. Guests will enjoy more than 20,000 individually programmed LED Pixels, and over 6.5 miles of custom LED bud lights and search lights, and more than 40 laser projectors. Hudson Holidays runs November 24 to December 31, 2023. Light Up The New Year runs January 2 to 28, 2024. Tickets are on sale now.
The three main attractions are the Spheric, Cathedral and Color Cubed. The Spheric is a 50-foot wide by 22-foot dome that is wrapped in 2,000 pixel mapped custom LED spheres synced to dazzle in time with music.
The Cathedral is 180 feet long by 18 feet tall, blanketed in more than 100,000 brilliant white floral LED lights. The Cathedral takes inspiration from traditional arch shaped windows found in historic churches.
The Color Cubed is a monolithic 15-foot tall stained-glass structure illuminated by a single tungsten light source and creates an array of colored patterns.
Santa will be available for a free photo opportunity at most of the November/December shows.
Once Hudson Holidays closed, the gardens magically transform to feature an entirely new exhibit to ring in the new year! Join your friends and family and immerse yourself in the colorful nautilus forest, color cubes, mesmerizing sphere and more.
Doors open at 5 p.m. Last entrance is at 8:45 p.m. and lights are out at 9:30 p.m.
Plan to spend 1.5 hours walking around, taking photos and grabbing a beverage or snack, regardless of which show you see.
Nixon's Coffee House at Hudson Gardens will be open every night to serve warm holiday beverages such as hot cocoa, apple cider and gourmet coffee, as well as alcoholic beverages for the 21+ crowd. Holiday snacks and treats will also be available for purchase.
Tickets are $20 for adults, $18 for seniors and $15 for children (3 to 12). Get your tickets here.
Parking is FREE.
6115 S. Santa Fe Dr., Littleton.
More Holiday Fun
Sunday, December 3, 2023
Monday, December 4, 2023
Tuesday, December 5, 2023
Wednesday, December 6, 2023
Thursday, December 7, 2023
Friday, December 8, 2023
Saturday, December 9, 2023