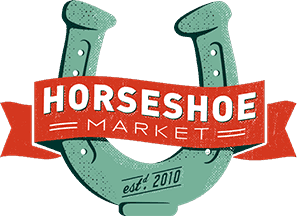 Regis University's parking lot plays host to the Horseshoe Spring Market on Saturday, May 7 from 10 a.m. to 4 p.m. The Horseshoe Market is dedicated to providing exceptional handmade and vintage vendors a unique showcase for their goods and offers customers a chance to take home some of Denver and Colorado's best.
Approximately 110 local art, craft and antique vendors will be selling their wares in the outdoor space. Four food trucks will also be on site, with entertainment, too.
The first 50 customers will receive swag bags filled with sponsor and vendor goodies
Admission is FREE.
Well-behaved dogs are welcome. Be aware the market is on a blacktop surface that can get very hot.
If you can't make it to the May market, Horseshoe will host a similar event at Regis on September 24.
Parking is available at 50th & Federal Blvd.
3333 Regis Blvd. (in Lot 3 at W. 50th & Lowell Blvd.), Denver.