Eat, drink and dance like a Greek at the Greek Festival, Friday to Sunday, June 17 to 19, 2022. on the grounds of Assumption Greek Orthodox Cathedral (the place with the giant gold dome). This very popular festival (more than 25,000 people attend each year) encompasses homemade Greek food, live music, youth dance performances, and a Greek boutique stocked with jewelry, clothing, fine art and more.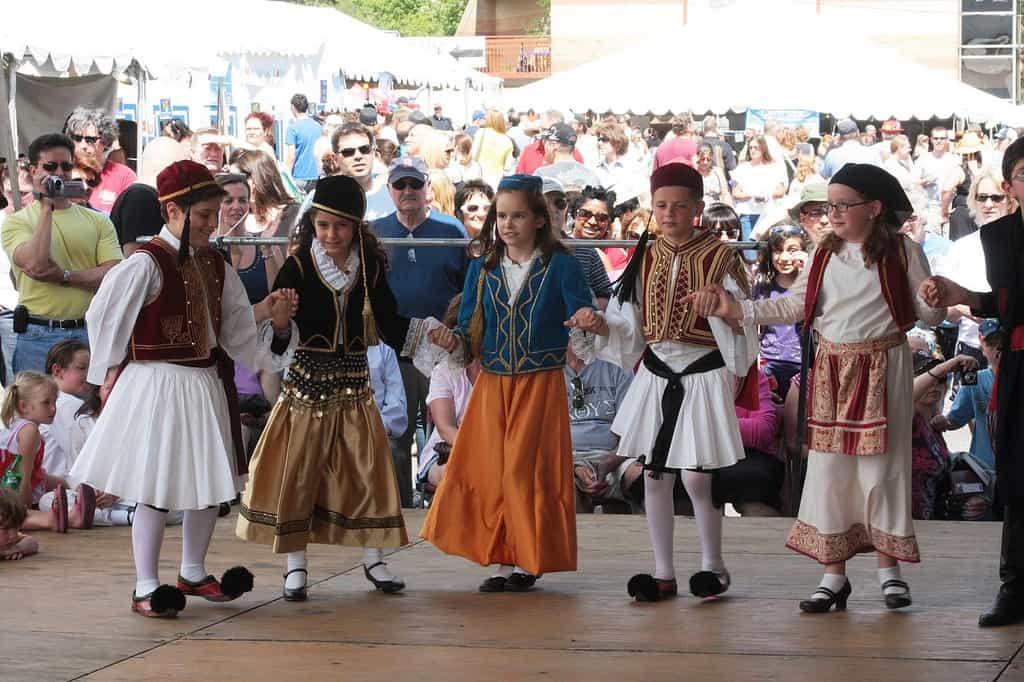 Appearances this year include the a variety of Greek dance performances and music by Etho Ellas and Sherefe.
It's time to eat like a Greek! With a menu of handmade items served at the Denver Greek Festival, we are sure there are several foods you will fall in love with and become your favorites. Get your tastebuds ready to try new foods you didn't even know existed.
You will not want to miss the regularly scheduled tours inside one of the coolest historic and cultural landmarks in Denver, 'The Gold Dome' also known as the Assumption Cathedral of the Theotokos. Filled with rich iconography, it's sure to be a highlight of your visit.
Here's a full schedule of events.
Tickets are $5 when purchased in advance, $3 for seniors. Kids (12 and under) get in FREE.
Open Friday & Saturday from 11 a.m. to 11 p.m. and Sunday, 11 a.m. to 6 p.m. 4610 E. Alameda (Alameda and Dahlia), Denver.