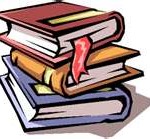 The Arapahoe Libraries annual used book sale, Thursday to Sunday, September 14 to 17, 2023, at Koelbel Library is one of the largest such sales in the area, boasting more than 40,000 books, media, collectibles and more. The sale is open to the public Thursday (9 a.m. to 7:30 p.m.), Friday & Saturday (9 a.m. to 4:30 p.m.) and Sunday from (noon to 4 p.m.).
Books are always a bargain. The Better Book Section is the place to find fine books, collectible comic books, pop-up kids' books, art books and author autographed books.
On Sunday, which is Bag Day, fill one of the library-provided bags for $8.
Through book sales, the Friends of Arapahoe Libraries raise funds to support library programs and services.
The sale will be held at the Koelbel Library (5955 S. Holly St.), Centennial.