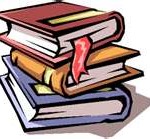 Attention, bibliophiles! This is the one you have been waiting for: Denver Public Library's Gigantic Used Book Sale, Wednesday to Saturday, June 5 to 8 indoors in the lower level of the Denver Central Library at 14th and Broadway.
More than 60,000 books, CDs, audio books and movies will be sold at bargain basement prices with hardbacks $3.50, paperbacks $2.50, pocket paperbacks $1, children's books $1-$2, CDs $1, DVDs $2 and audiobooks $4.
New items are added daily. The sale runs from 10 a.m. to 4 p.m. each day. Cash, checks and credit cards are accepted. 10 W. 14th Ave. Parkway, Denver, 720-865-1705.