Get sandwiched by savings with a friend at Potbelly Sandwich Shop. The popular sandwich shop is offering a buy-one-get-one FREE "A Wreck" sandwich at participating locations — from Monday, March 4 to Sunday, March 10.
The signature sandwich is layered with salami, Angus roast beef, oven roasted turkey, hickory smoked ham and melted Swiss cheese, topped with fresh lettuce, tomato and mayo, on a multigrain roll.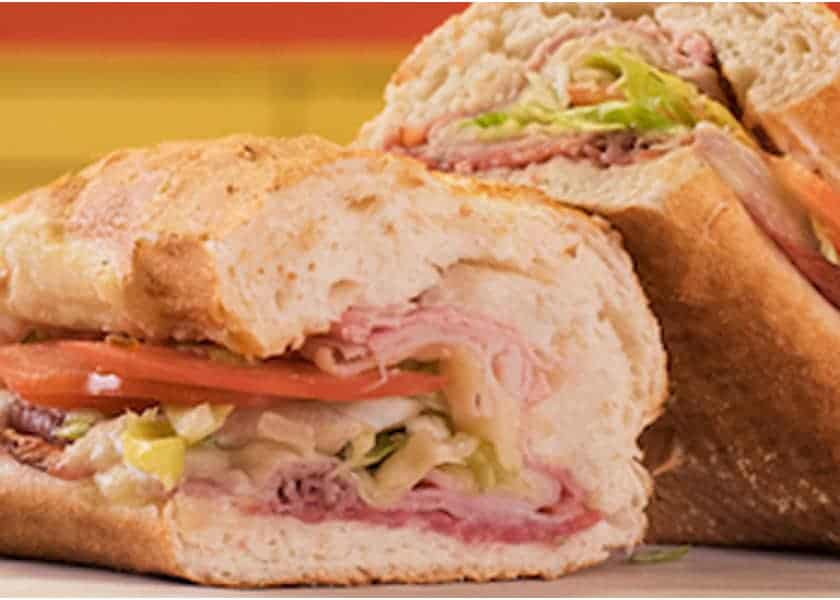 To get the tasty deal, purchase "A Wreck" sandwich and mention "A Wreck BOGO" at checkout for the complimentary second sandwich – no Potbelly Perks membership or coupon required. (Note: The offer only applies to the "A Wreck" sandwich — both the purchased and FREE sandwich.) Limit one offer per person, per day.
If you're dining alone, you should still take advantage of BOGO offers. Take the extra sandwich home (or to work) for dinner or lunch the next day.
Hungry for more food deals?
Wednesday, December 6, 2023
Thursday, December 7, 2023
Friday, December 8, 2023
Saturday, December 9, 2023
Sunday, December 10, 2023
Monday, December 11, 2023
Tuesday, December 12, 2023