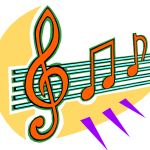 Friends of Chamber Music stages a FREE family-friendly musical afternoon on Sunday, March 6 from 3 p.m. to 4:30 p.m. at Centro San Juan Diego. The concert features the dynamic Ivalas Quartet. Explore how the quartet — a family of another kind – works through various family dynamics to reach true musical harmony. Spanish translation will be provided.
Founded in 2016, the Ivalas Quartet includes violinists Reuben Kebede and Tiani Butts, violist Aimée McAnulty, and cellist Pedro Sánchez.
By performing works for string quartet written by underrepresented BIPOC composers, the Ivalas Quartet strives to bring all kinds of audience members together in musical celebration.
Following the concert, stay to meet the musicians and enjoy free refreshments.
Centro San Juan Diego is located at 2830 Lawrence St., Denver.