Let the bugling begin as Estes Park hosts Elk Fest. As usual, the festival coincides with the annual autumn elk rut, providing the natural sight and sound spectacle created during the big game's mating season in and around Rocky Mountain National Park. While the park charges an entrance fee or requires a National Parks Pass, the FREE Elk Fest is on Saturday, September 30 & Sunday, October 1, 2023, from 10 a.m. to about 5 p.m.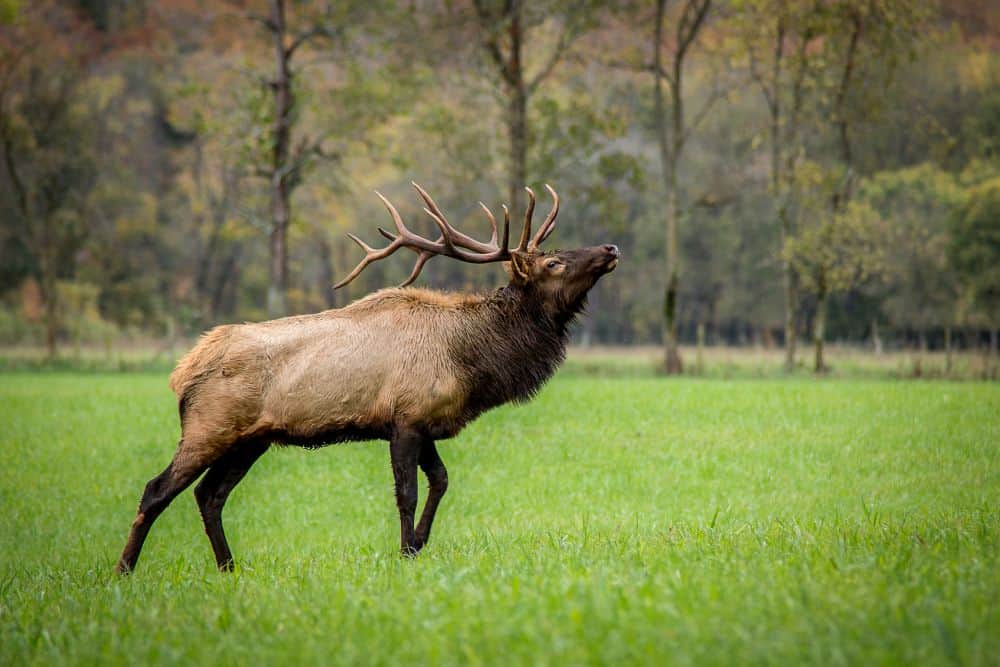 The festival features bugling contests, elk exhibits, elk-inspired arts and crafts, as well as Native American music, dancing and storytelling with Danny Many Horses.
Vendors will display artwork and will offer distinctive elk cuisine.
Live country, rock and bluegrass music will light up the park Saturday and Sunday with popular Colorado bands performing on stage.
Elk Fest is one of Estes Park's busiest weekends, so a little advanced planning can go a long way when it comes to getting to and around downtown. The Town offers free and paid parking options, Electric Vehicle charging stations (both Level 2 and Level 3 DFCF fast-charging stations), designated motorcycle and RV parking. Those with valid ADA placards always park for free in any public space. Visit Estes.org/Parking to find the best spot for your trip.
Want to let someone else do the driving? Head straight to the Town's parking structure (691 N. St. Vrain) and hop on the Town's free downtown trolley (Red Route). Trolley and special event shuttle service information can be found at Estes.org/Shuttles.
All activities center around Bond Park (intersection of MacGregor and Elkhorn Aves.), Estes Park, 800-443-7837.
More Fall Festivals
[lotc tags tag="fall-festivals" span="+7 days"]