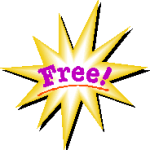 Mmm…donuts! Donut lovers (and who isn't?) definitely "do-nut" want to miss out on National Donut Day. Fans can celebrate the "holiest" day of the year by enjoying the iconic and popular treat on Friday, June 2, 2023. Whether you enjoy yours plain or with sprinkles, there's a perfect donut waiting for you in the bakery case at national chains and local shops around town.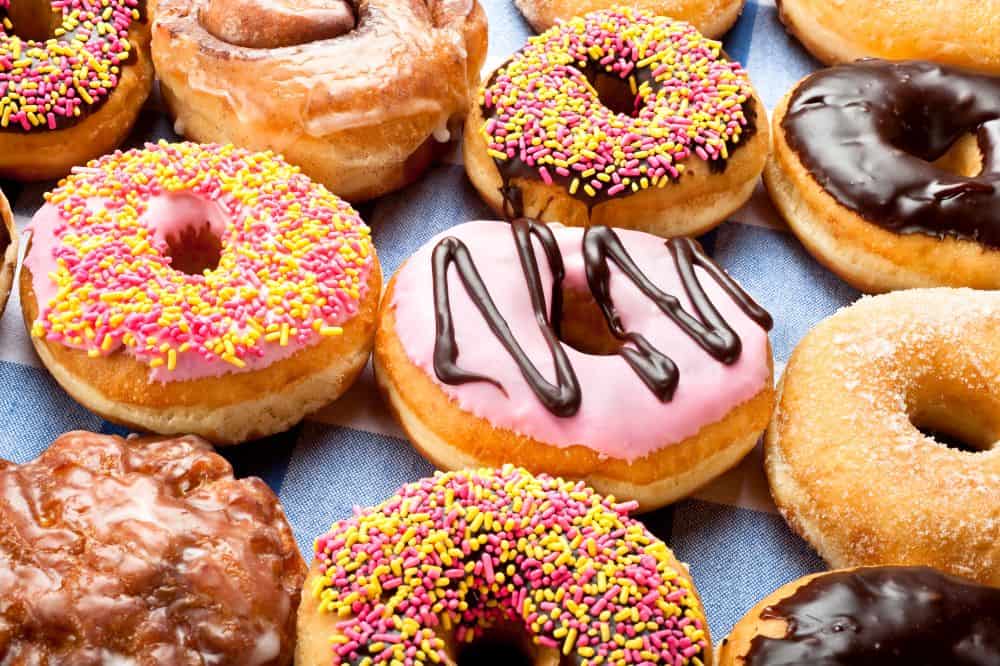 Keep up with the latest deals, discounts and FREE events in the Denver/Boulder area by signing up for our daily e-newsletter. You can also follow us on Facebook and Twitter.
No "dough" necessary at most places — just a sweet love of donuts. Limit one per person at participating locations, while supplies last.
Here's where you can get a
FREE

donut in Denver:
Celebrate National Donut Day at Dunkin'! On June 2, enjoy a FREE Classic Donut with the purchase of any beverage.
There are 39 locations in Colorado.
Pick up a few dozen donuts for the office! As part of its Weekly Digital Deals, King Soopers is offering 12 Glazed Donuts from the bakery for just $3.99 — from May 31 to June 6.
Thanks to the sale, you can buy up to five (5) dozen at the discounted price. The sale requires customers to download a digital coupon to their shopper's loyalty account.
BONUS: Thanks to the Denver Nuggets win last night in the NBA Finals, fans can score a FREE donut at King Soopers on June 2 — which just happens to be National Donut Day, too!
Krispy Kreme is celebrating National Donut Day with two sweet deals. On June 2, enjoy any donut of your choice for FREE, including its limited-time "Fan Favs."
Plus, get an Original Glazed dozen for just $2 with the purchase of any dozen.
There are three locations in Colorado — Colorado Springs, Lone Tree and Thornton.
Enjoy a FREE Glazed Donut at LaMar's Donuts & Coffee on National Donut Day, June 2.
And, thanks to the Denver Nuggets win in the NBA playoffs last night, the donut shop is also giving Colorado residents a FREE small coffee to pair with their complimentary donut.
The Denver-based chain has 10 locations in Colorado. Hours vary by location. Most shops open at 4 a.m. However, closing time varies from 3 p.m. to 7 p.m.
Celebrate National Donut Day with sweet savings! Safeway is offering single donuts for just 69¢ each or a dozen for $8. The better deal is on the dozen donuts — making each one 66¢.
All of the grocery store's donuts are baked fresh in-store daily. The deals require your shopper's loyalty card at checkout.
Enjoy a FREE Glazed Do-nut with any purchase at Shipley Do-Nuts from 5 a.m. to noon.
The donut shop has two locations in Colorado — Aurora and Fountain.
Voodoo Doughnut is casting a special spell on donut lovers! On June 2, the iconic donut shop is offering a dozen Glazed Doughnuts (in its signature pink box) for just $10. That makes each treat just 83¢. The offer is available in-shop, online and via third party delivery services.
There are two shops in Colorado — both in Denver at 1520 E. Colfax Ave. and 98 S. Broadway Ave. There is a Boulder location coming soon!
Get ready to indulge in a delicious combination of donuts and ice cream on National Donut Day! Yonutz, the creators of the award-winning SMASHED Donut, will be offering a sweet giveaway on June 2.
Starting at 4 p.m., the first 10 customers at the top of each hour will be treated to a FREE SMASHED Donut of their choice. The shop closes at 10 p.m. on Friday.
Plus, throughout the day, Yonutz has lots of surprises and giveaways to make National Donut Day even sweeter, including live music throughout the weekend during its inaugural Summerfest celebration.
There is only one location in Colorado — 7939 E. Arapahoe Rd. in Greenwood Village.
Hungry for more food deals?
Thursday, December 7, 2023
Friday, December 8, 2023
Saturday, December 9, 2023
Sunday, December 10, 2023
Monday, December 11, 2023
Tuesday, December 12, 2023
Wednesday, December 13, 2023