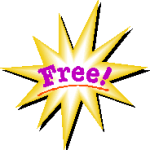 Unwrap a sweet treat at See's Candies on National Lollypop Day. Since its beginning back in 1921, the candy shop has always been known for its delectable chocolates. (Fun Fact: The candy shop makes more 26 million pounds of candy every year!) However, they also produce so many other sweet treats, including a wide variety of lollypops.
To celebrate the "sweet holiday", See's Candies is giving every customer a FREE Lollypop on Tuesday, July 20. No purchase necessary, but only one lollypop per customer — while supplies last.
If you're not near a shop, don't worry! Lollypops will be included in all online orders from July 20 to 25.
The lollypops regularly sell for $1 each, so it can be worth a trip for a carload of family or friends. Lollypop choices include chocolate, vanilla, butterscotch and more. They also have limited-time flavors available.
The candy shop is also known for giving FREE samples of its featured chocolate of the day to all who walk through its doors. It's hard to decline the generous offer, when one of the friendly black-and-white uniformed employees walks around with a tray of delicious chocolates to hand out to customers. It will definitely be one sweet day!
There are four shops in Colorado — Denver, Colorado Springs, Littleton and Loveland. (The shops at DIA are not participating in the sweet offer.)
Hungry for more food deals?
Saturday, December 2, 2023
Sunday, December 3, 2023
Monday, December 4, 2023
Tuesday, December 5, 2023
Wednesday, December 6, 2023
Thursday, December 7, 2023
Friday, December 8, 2023
Saturday, December 9, 2023
Sunday, December 10, 2023
Monday, December 11, 2023