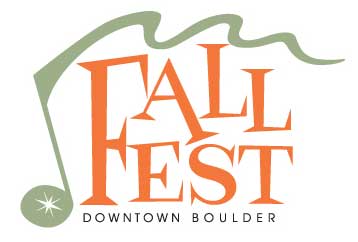 Downtown Boulder's Pearl Street Mall kicks into festival mode once again for the 32nd annual FallFest from Friday to Sunday, September 16 to 18, 2022. Admission and live entertainment are FREE. The musical lineup includes Foxfeather, The Goonies, The Sweet Lillies, Baracutanga, School of Rock House Band and more.
Peruse the Firefly Handmade Market with more than 80 artisans' booths selling home goods, fine craft, art, ceramics, skin care, children's and adult fashion, leather goods, jewelry, pet goods, and artisanal food and beverages. And visit Mall merchants many of which also offer FallFest specials.
The FallFest Beer Garden features brews ($5) from local Avery Brewing Company, margaritas ($8) and wine. Local food vendors will be on hand.
There are also a variety of take away options on the 1300 block – from pizza to falafel – not to mention dozens of restaurants throughout downtown who offer some great take-out options!
The Children's Activity Area (featuring crafts and hands-on activities) is on the Boulder County Courthouse Lawn. This year all activities are FREE.
Festival hours are Friday, September 10, 5 p.m. to 9 p.m.; Saturday, September 11, 10 a.m. to 9:30 p.m. and Sunday, September 12, 10 a.m. to 5 p.m.
Parking in City of Boulder Garages is FREE on Saturdays and Sundays and metered parking is FREE on Sundays. Even though parking in garages is free on weekends please make sure you hang on to your ticket as you'll need that to exit the garage. The lost ticket fee is $50.
More Fall Festivals