Fore! If you're looking for something different to do, you may want to take your "golf cart" to Denver International Airport. (Who can say they've played miniature golf at an airport?) From June 17 to July 17, DIA is hosting a 10-hole course of mini-golf for FREE on the Plaza (between Jeppesen Terminal and The Westin Hotel.)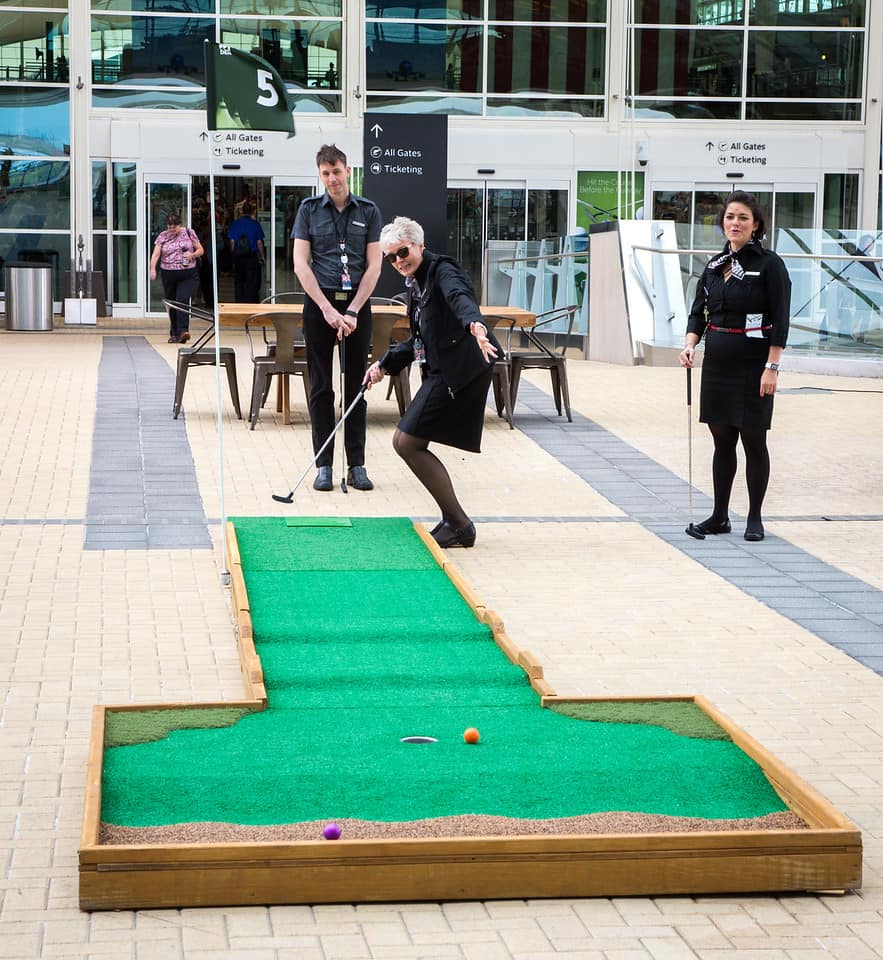 The course is open daily from 10 a.m. to 7 p.m.
Unfortunately, you will still have to pay for parking, so we suggest carpooling (or taking public transportation.) How many friends can you safely fit into one vehicle?
For more details, click here.