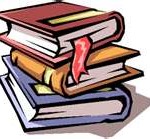 It's an ocean of deals at the Fall Whale of a Used Book Sale sponsored by the Jefferson County Library Foundation. The event runs 9 a.m. to 5 p.m. Friday & Saturday, October 21 & 22 and 11 a.m. to 3 p.m. Sunday, October 23. Held in the massive exhibit hall of the Jefferson County Fairgrounds, the sale boasts more than 100,000 books, DVDs, CDs, LPs, puzzles and games.
Prices range from 50¢ to $3 on most items. As always Sunday is "Bag Day", when $8 buys you as many items as will fit into a grocery-size bag.
Admission is $5 per person, with those under 18 allowed in for FREE (but please complete a free registration so they get an entry ticket). You can buy tickets here.
15200 W. 6th Ave. (exit 6th Ave. South at Indiana exit, then turn west onto the 6th Ave. Frontage Rd.) For more information, call 303-403-5075 or email friends@jeffcolibrary.org.