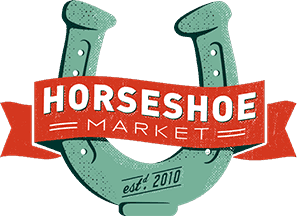 Berkeley (formerly known as Olinger) Chapel's parking lot plays host to the Fall Horseshoe Craft and Flea Market on Saturday, September 25 from 10 a.m. to 4 p.m. The Horseshoe Market is dedicated to providing exceptional handmade and vintage vendors a unique showcase for their goods and offers customers a chance to take home some of Denver and Colorado's best.
More than 100 local art, craft and antique vendors will be selling their wares. Come and shop all the best local goods and enjoy a bit of a party too.
There will be Bloody Marys and a mimosa bar as well for this market, plus an activity booth by Fruits of Our Labor and music.
Admission is FREE. You can register in advance online for the chance to win a $50 shopping gift card, but it isn't required.
4345 W. 46th Ave., Denver.