Oh, my…what a "hole-y" deal! Start your week with bargain bagels at Einstein Bros. Bagels. With this deal, you can be the office hero by walking in with bagels for your team. With so many bagel choices, you're sure to find the right variety pack to please everyone's palate. Plus, did you know you can have the bagels cut in half at the bagel shop? Much safer than trying to slice them at home!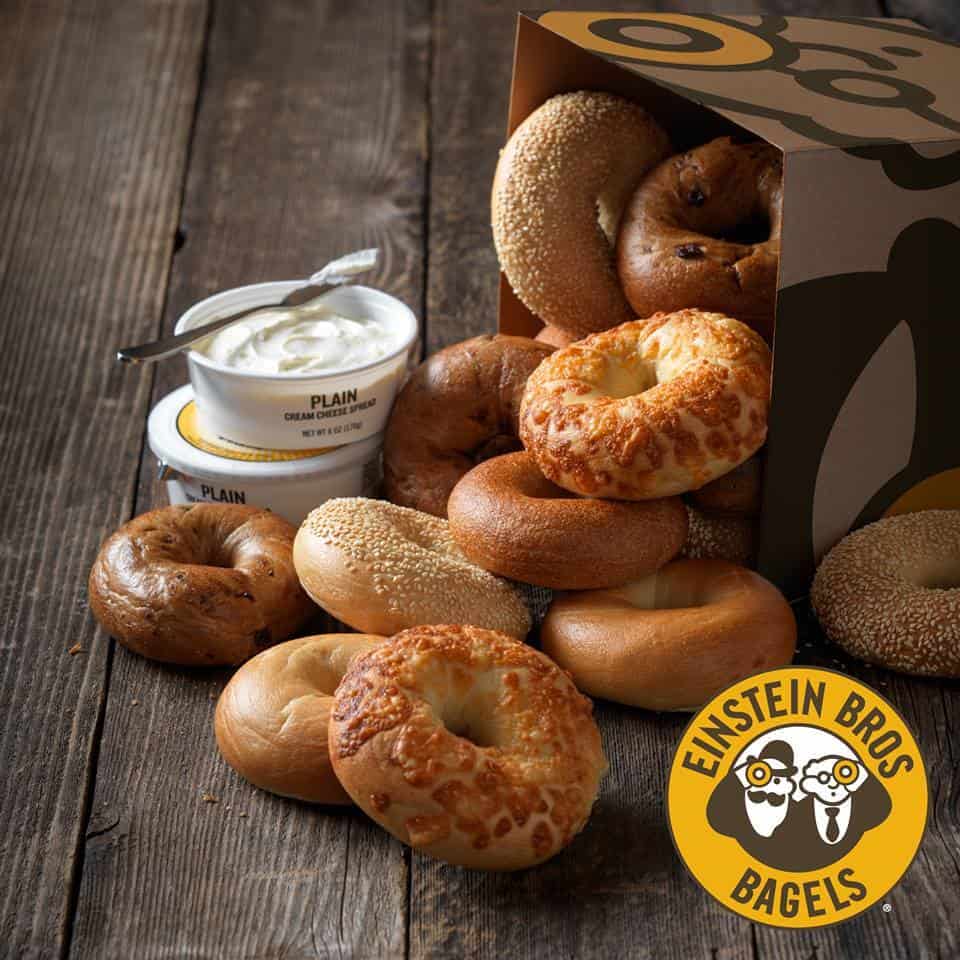 Every Monday, the bagel chain is offering 13 bagels for $9 (reg. $13.99) at participating locations — making each bagel about 70¢. The offer applies to the shop's Signature Bagels. There is an additional charge for Gourmet Bagels.
You can add two tubs of cream cheese for $6 — for a total of $15 for the Baker's Dozen Box (13 bagels + 2 tubs of cream cheese.)
You must be a member of the shop's Shmear Society Rewards to get the deal. The offer is available under "Rewards" every Monday and must be added to your order first.
There are 55 locations in Colorado.
Hungry for more food deals?
Sunday, November 26, 2023
Monday, November 27, 2023
Tuesday, November 28, 2023
Wednesday, November 29, 2023
Thursday, November 30, 2023
Friday, December 1, 2023
Saturday, December 2, 2023