Of all the Easter services around, the annual sunrise service at the landmark Red Rocks Amphitheater is especially magical! This Easter service is definitely worthy of your bucket list. Sponsored by the inter-denominational Colorado Council of Churches, it takes place on Sunday, April 9, 2023, the service and parking are FREE.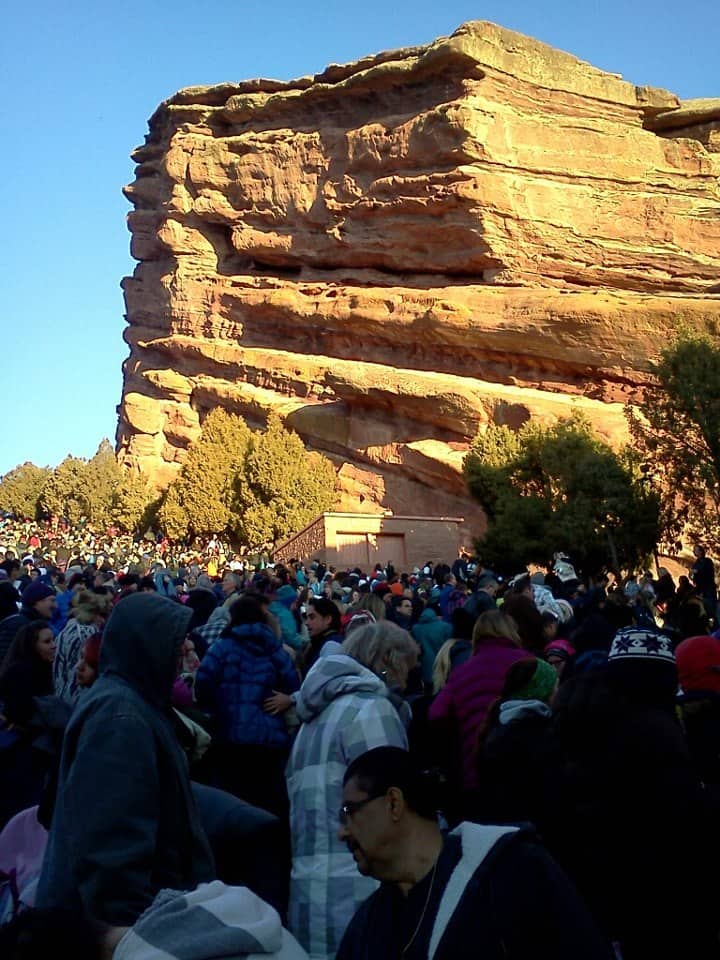 Gates open at 4:30 a.m., with music starting at 5:30 a.m. The worship service starts at 6 a.m. and runs until about 7:30 a.m. Sunrise is at 6:19 a.m.
Musical performers include mountain band Blood Brothers, Sharon L. Hicks and flute musician Father Michael Nicosia.
Worship leaders include Father Pablo Burson.
If you are unable to attend the service in person, you can view the service live online. Due to the extraordinary turnout each year, it is strongly suggested you arrive as close to 4:30 a.m. as possible. Once Red Rocks is filled, local police won't allow any additional folks to enter.
Dress for the early-morning weather. Here are driving directions to Red Rocks.