Denver goes green for its annual St. Patrick's Day Parade, starting at 9:30 a.m. on Saturday, March 11, 2023. This year, the route starts at 19th and Wynkoop then proceeds down Wynkoop to 17th, south to Blake and then marches down Blake to 27th and beyond.
Insiders say the best spot to view the dancers, musicians and more is south of 20th Ave. on Blake Street (which will be renamed Tooley St. for the parade). Be prepared for crowds and standing room only if you choose this spot. Some folks arrive as early as 5 a.m.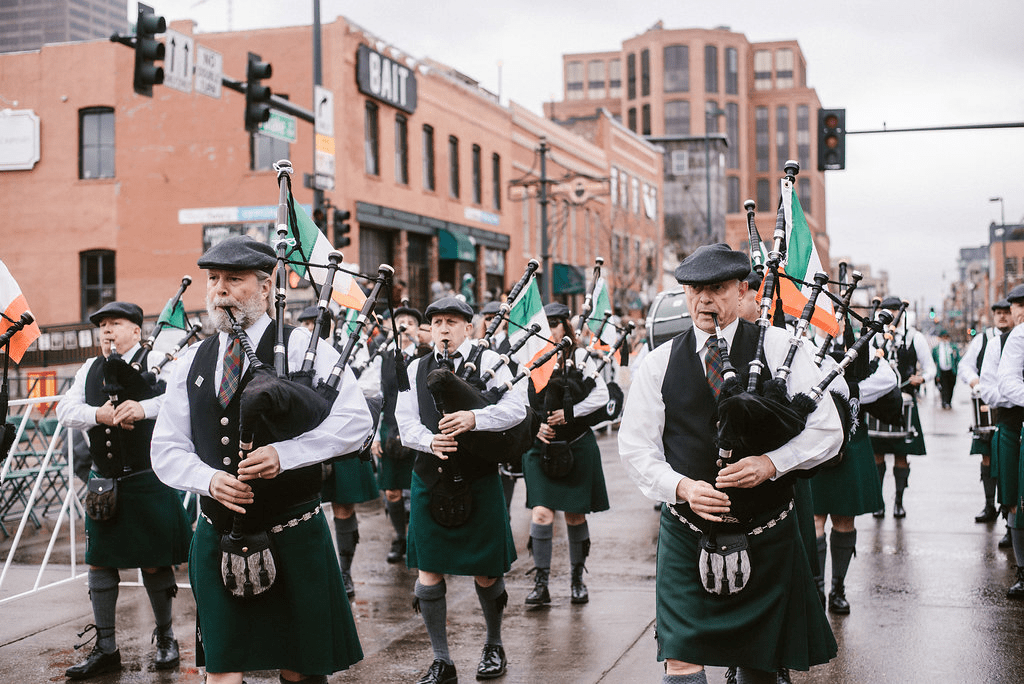 This is one of the largest St. Patty's parades in the country (an estimated 300,000 spectators along the 15-block route) with floats, clowns, pipe bands, Irish step dancers, military honorees, horses, stagecoaches and more. The entire parade lasts up to four hours!
The best place for families is at the end of the parade on Blake Street from 23rd to 27th avenues.
Here's a map of the parade route:
Some of the restaurants, pubs and bars have special early bird activities such as an Irish breakfast special or an activity that will give you a place to stay while waiting for the parade to start.
Parking Update for 2023: The Coors Field parking structure will be available for parking on Parade Day, March 16. The gate at 27th and Blake will open at 7 a.m. and closed at 9 a.m. This will be the only access point to be able to park in the structure.
The parking structure will be open to both Parade participants and spectators this year. No entry allowed entry before 7 a.m. or after 9 a.m.
The parking structure is available on a first come, first serve with no reservations available. It is FREE. Parade Marshals will direct you to where you will be allowed to park. After the parade, you will exit Coors Field parking lot "B" via the 33rd St. exit.
Find more parking information here.
Insiders suggest using public transportation, if possible.