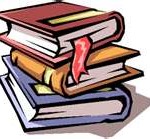 The Friends of the Denver Public Library has added a new sale to its roster. The Spring Used Book Sale runs Wednesday to Saturday, March 4 to 7, in the Conference Center of the Central Library and features more than 60,000 used children's books, cookbooks, novels, popular CDs/DVDs and more — all bargain priced.
Typically, hardbacks and DVDs are $3, trade paperbacks & CDs $2, audiobooks $5 and mass market paperbacks just $1 each. Oversize and better books are a bit more.
Hours are 10 a.m. to 4 p.m. daily. Cash, checks, Visa, MasterCard and Discover accepted. 10 W. 14th Avenue Pkwy. (at Civic Center Park), Denver, 720-865-2051.