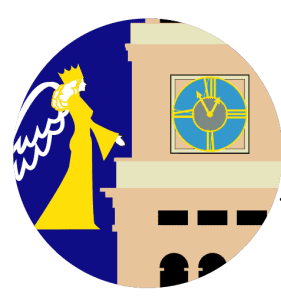 In the cities Germany, Austria and the German-speaking part of Switzerland, vendors set up stalls in the plaza around the cathedral to sell charming gift items and all manner of holiday goodies. Denver's 2023 Christkindl Market once again takes place this year downtown in Civic Center Park from Friday, November 17 through Saturday, December 23, 2023.
The park is transformed into a magical "old world" European village with wooden vendor huts, lights, festive music and an authentic (and heated!) German Bier Hall.
The Market features a variety of gifts, such as glass-blown ornaments, hand-carved wooden figurines, children's toys, lanterns, Alpaca scarves, and culinary delights ranging from European pastries and chocolate to pretzels, brats and Speck (a cured, smoked and aged ham).
Sip on authentic Glühwein (mulled spiced wine) or Bavarian style Bier, as you wander through the market and enjoy the opportunity to purchase finely crafted artisan gifts and holiday treats sold by local Coloradan, European, and international merchants in charming wooden huts.
Throughout the event, the Denver Christkindl Market hosts FREE live entertainment and cultural performances. Most performances will take place on stage in the Greek Theater.
Guests will enjoy German polka music, holiday hymns, rock music, aerialists and much more. Check the website for the latest information on performers.
Special events include the ever-popular Krampus Nacht and Trachten Nacht and Canine Christmas. Check the event calendar for dates.
Visitors are invited to come celebrate the holidays and commemorate the season with a traditional German beverage served in collectible mugs or Bier Steins!
Families with children of all ages are welcome at the market. There will be plenty of entertainment for children, as well as sweets and pastry vendors. A Kinder Wunderland features yard games and a nearby s'mores booth.
The Christkind (the market's namesake!) and Saint Nikolaus will be making appearances this year. Hot chocolate will also be served.
The Denver Christkindl Market is open Sunday through Wednesday from 11 a.m. to 7 p.m. and Thursday, Friday & Saturday (and the week of Christmas, December 15 to 23) from 11 a.m. to 9 p.m., with special hours on Thanksgiving Day of 11 a.m. to 4 p.m.
A complete schedule of events and entertainment may be found on the Christkindl Market website.
If you plan to visit the Christkindl Market
Bundle up
Most of the 2023 Market is open-air and heating lamps will be placed throughout to help keep you warm and cozy. Be sure to remember your scarf and mittens or grab one onsite from one of their craft vendors.
Buying stuff
Bars now accept both cash and credit cards. The majority of vendors accept both cash and card payments as well. In the case that guests do need cash, there are ATMs within the perimeter of the Market available for withdrawals.
Parking
You can drive, bike, bus or walk to the Market. Street parking is available — but can be tight at times. Please also be aware that street parking meters run until 10 p.m. Monday through Saturday.
More Festive Fare
Wednesday, December 6, 2023
Thursday, December 7, 2023
Friday, December 8, 2023
Saturday, December 9, 2023
Sunday, December 10, 2023
Monday, December 11, 2023
Tuesday, December 12, 2023