Over a span of 48+ hours, 150 professional, amateur and student artists will use chalk to paint thousands of square feet of raw pavement into re-creations of masterpieces, modern art and their own original pieces during the Denver Chalk Art Festival in the Denver Golden Triangle District. The FREE three-day festival, Saturday & Sunday, June 10 & 11, 2023, transforms streets and sidewalks into a temporary outdoor art museum.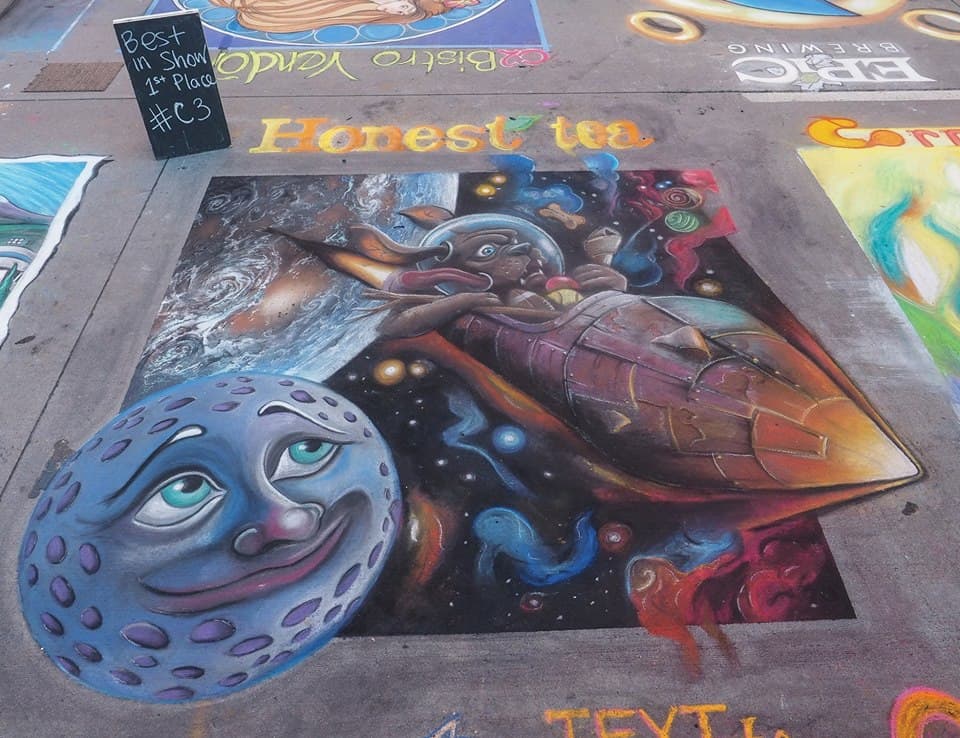 In addition to art, there are food vendors and beverage booths and live music.
Children can create their own temporary mini-masterpieces in the Kids' Corner from 10 a.m. to 6 p.m. both days.
The festival runs Saturday from 10 a.m. to 10 p.m. and Sunday from 10 a.m. to 8 p.m.
Denver's Golden Triangle Neighborhood is two blocks south of Civic Center Park. The closest address is 123 W. 12th Avenue, Denver, CO 80204.