You don't need a passport to soak up the culture and flavor of Asia at the annual Colorado Dragon Boat Festival. The FREE family-friendly festival returns to Sloan's Lake Park in northwest Denver on Saturday & Sunday, July 23 & 24, 2022. Festival hours are Saturday from 10 a.m. to 7 p.m. and Sunday from 10 a.m. to 5 p.m. This festival is one of the few of its kind in the U.S. with two full days of fast-paced dragon boat racing (boats start their match-ups at 8 a.m. each morning).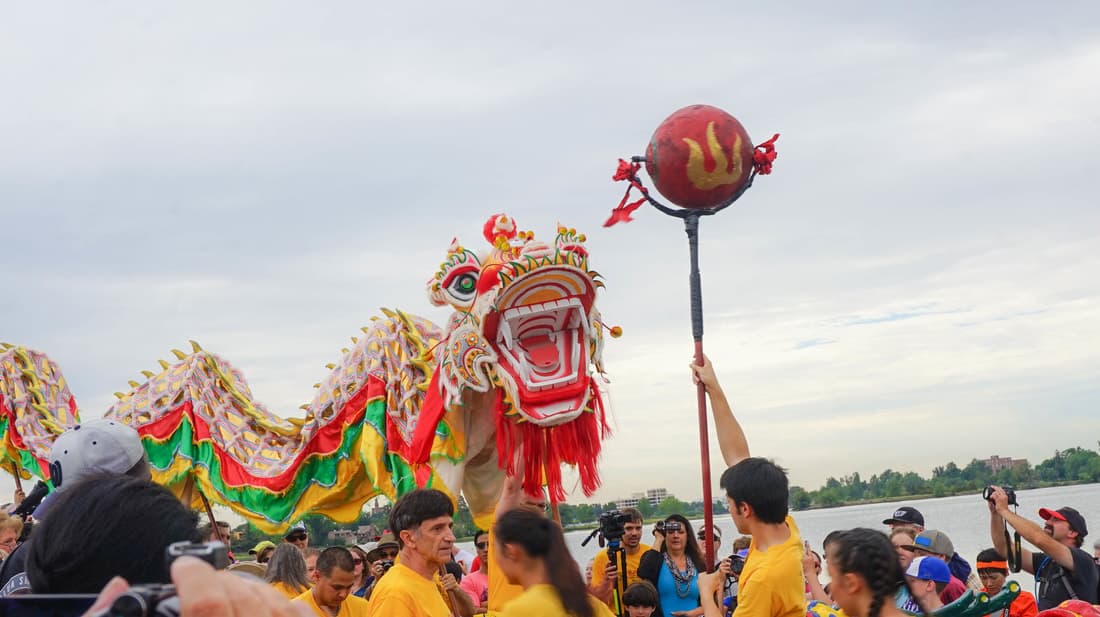 While the competitions are at the heart of the festival, there are plenty of other activities. Sample culinary delights such as Hmong sausages, Banana Turon, Eggrolls, Beef Satay, Vietnamese Banh Mi sandwiches and more at the Taste of Asia food court.
With merchants from every corner of Asia and the Pacific, shopping at the Marketplace is like shopping in Asia's Night Markets. Find a fascinating array of art, jewelry, fashion, decor, and more.
Entertainment takes center stage, literally, with dozens of performances on three separate stages.
Bike and scooter parking is available at the East and West sides of the festival. Bus routes 50, 51, 28, and 28B provide service to Sloan's Lake Park.