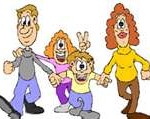 The Living History Days Colonial Reenactment in Morrison runs two days, Friday & Saturday, September 22 & 23, 2023, from 9 a.m. to 4 p.m. This event looks at 1775, with 18th-century costumed interpreters, hands-on activities such as candle dipping and cider press, along with two demonstrations of military maneuvers.
Immerse yourself in all aspects of colonial life including woodworking, outdoor cooking, candle making and other activities of the 1770s.
Admission is $5 per person or $20 per family.
Participants are required to fill out a Liability Waiver. Save time, and print at home. Print each guest's name, and have each adult sign. Children under 18 are not required to sign, so long as a parent or guardian has signed. Find the waiver here.
Held on the grounds of Red Rocks Baptist Church, 14711 W. Morrison Rd., Morrison.