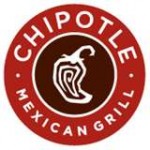 Trick-or-burrito! This annual Halloween offer has become quite the tradition for hungry ghouls, goblins and zombies. It will definitely fill you up before a night of fun, whether it's trick-or-treating with the family or going to a Halloween party. The savings scare up about 50% off the regular price of an entrée, so it's definitely worth a stop. Plus, it's fun to see what other costumes are out there on the big night.
On Halloween, Thursday, October 31, show up in costume at Chipotle Mexican Grill and get treated to one of its notoriously large "BOO-ritos," bowls, salads or order of tacos for only $4.
The bargain burrito is available from 3 p.m. to closing, so you still have plenty of time to go trick-or-treating or get to a Halloween party.
There are definitely going to be lots of "ghosts" converging there on Halloween night to fill their empty bellies. (Get it? Empty bellies!)
Be sure to check out our Halloween Happening on the Cheap list for the spooky goings-on in the area. BOO!
For more Halloween deals, check out our round-up.
Hungry for more food deals?
Monday, December 11, 2023
Tuesday, December 12, 2023
Wednesday, December 13, 2023
Thursday, December 14, 2023
Friday, December 15, 2023
Saturday, December 16, 2023
Sunday, December 17, 2023
Monday, December 18, 2023
Tuesday, December 19, 2023
Wednesday, December 20, 2023