The City of Brighton will be celebrating its annual Tree Lighting, one week before its annual holiday parade. The Tree Lighting ceremony will take place Saturday, December 2, 2023, from 1 p.m. to 6 p.m. at Founders Plaza on Main and Bridge streets. The event will feature a Winter Market with unique artists, crafters, and artisan food vendors beginning at 1 p.m.
Other activities prior to the tree lighting include free face painting, the Teddy Bear & Friends Tree and Santa Comes to Town.
City Council will lead the countdown as the Christmas Tree is lit at 5 p.m.
The Festival of Lights Parade is on Saturday, December 9, 2023.
Set to start at 5 p.m., the nighttime parade is an event that all ages get to enjoy. The Festival of Lights features local groups, organizations, businesses and families.
The parade starts traveling south on North Main Street and ends at City Hall.
Here's a map showing the route.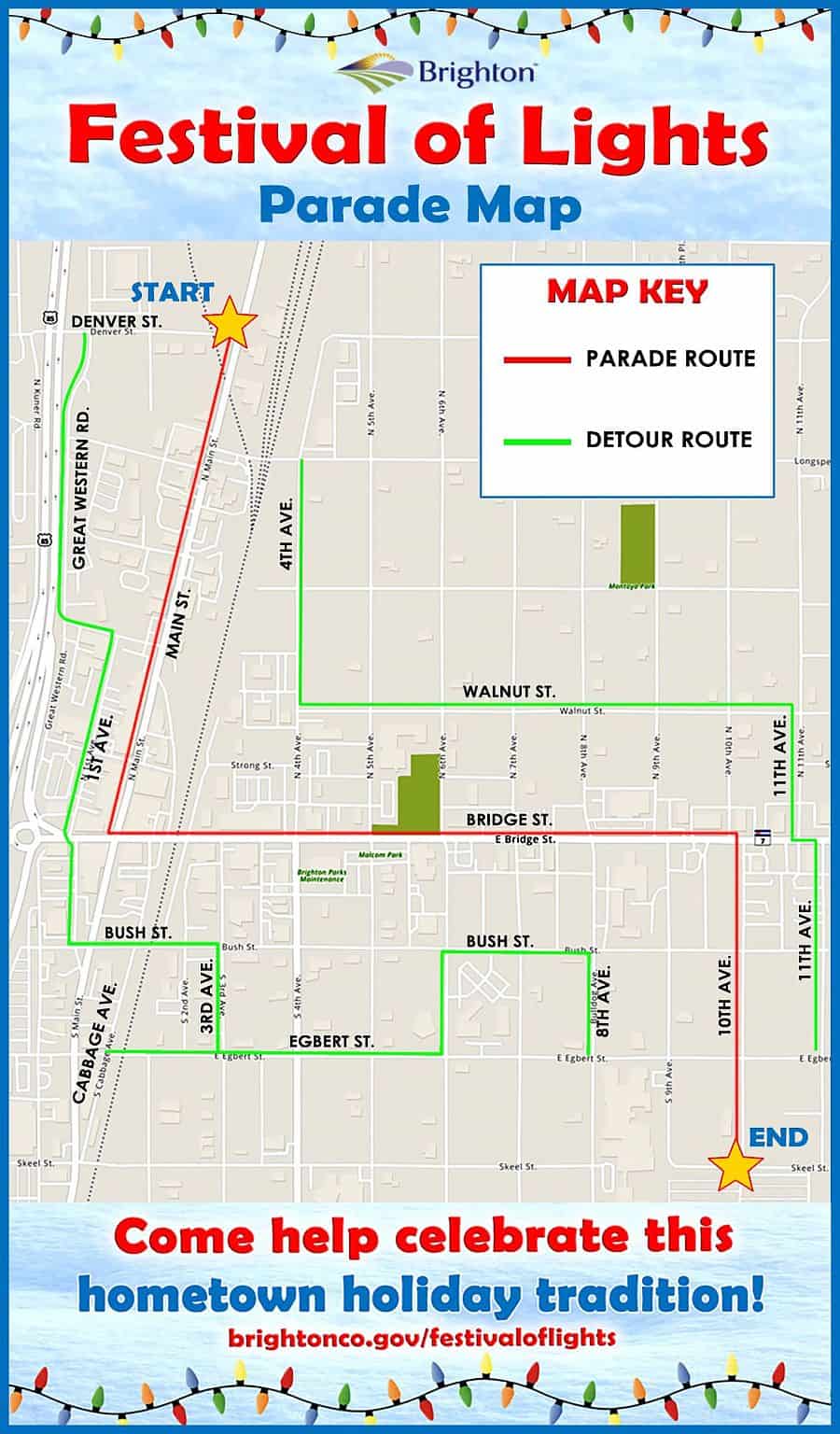 More Festive Holiday Fun
Saturday, December 9, 2023
Sunday, December 10, 2023
Monday, December 11, 2023
Tuesday, December 12, 2023
Wednesday, December 13, 2023
Thursday, December 14, 2023
Friday, December 15, 2023