What's the latest scoop? As a way to thank its customers and celebrate more than four decades of "scooping the chunkiest, funkiest ice cream", Ben & Jerry's hosts its annual FREE Cone Day to happily scoop it away — no purchase necessary. (They've been making people happy with its ice cream, since 1978.)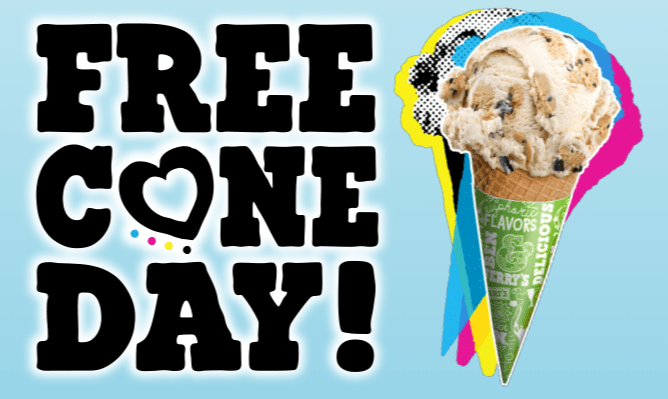 Ben & Jerry's is scooping FREE ice cream, frozen yogurt and sorbet on Tuesday, April 9 from noon to 8 p.m. Arrive early or expect to wait in long lines!
It's a great opportunity to lick one of its new flavors for 2019 or stick with one of your all-time favorites. We all scream for ice cream, especially when it's FREE!
Ben & Jerry's scooped more than a million FREE cones last year. Limit one cone per customer, while supplies last.
There are four participating shops in Colorado:
Boulder – 1203 Pearl St.
Denver – 2339 E. Evans Ave.
Ft. Collins – 1 Old Town Sq. (Suite 104)
Lone Tree (in Park Meadows Mall) – 8515 Park Meadows Center Dr.
Hungry for more food deals?
Saturday, February 4, 2023
Sunday, February 5, 2023
Monday, February 6, 2023
Tuesday, February 7, 2023
Wednesday, February 8, 2023
Thursday, February 9, 2023
Friday, February 10, 2023