For 53 years, the Arvada Community Garden has been growing good things. To celebrate more than a half-century of camaraderie and green thumbs, the Garden holds an Open House on Saturday, August 15 from 11 a.m. to 2 p.m. More than 140 plots fill the Community Garden, operated and maintained by gardeners who don't have a yard or enough room for their own garden.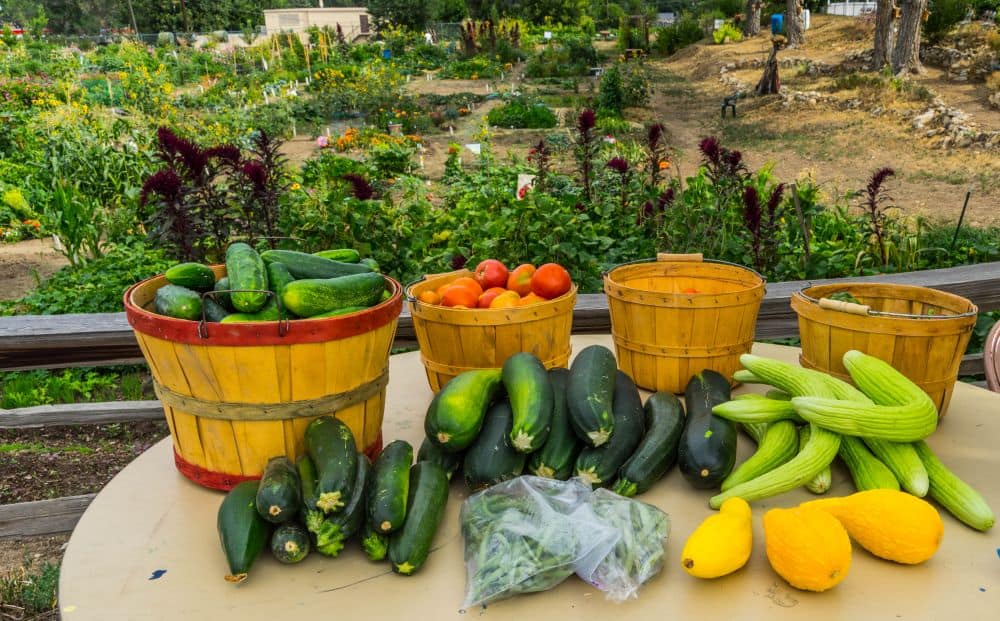 The PUT-N-TAKE Table will be open — you bring something from your garden to PUT on the table and/or then TAKE something that someone else has left. Staffers will monitor the table this year.
A FREE lunch includes hot dogs from the grill, plot-to-pot corn-on-the-cob, potato salad, coleslaw, chips, drinks and cookies.
FREE parsley, thyme, cilantro and basil herb plants will be given away while supplies last.
Garden tours will be held every 30 minutes and guides will offer advice on gardening in Arvada's climate. There's also a fun scavenger hunt in the garden with a prize for completing the items.
Here's the event schedule:
11 a.m. — Opening and first garden tour begins and then about every 30 minutes
11:30 a.m. — First door prize drawing and then about every 30 – 45 minutes
12 p.m. — A FREE Lunch will be served.
There will also be a contest where attendees will be the judges and will select the best looking garden from among all the plots for the Gold, Silver and Bronze Shovel Awards.
Many local merchants have also donated garden related items to be given out as door prizes and there will be free gift bags for the kids.
IMPORTANT: Face masks must be worn at all times except when eating. Entry will be limited to 175 guests at a time.
9195 W. 57th Ave. (57th and Garrison), Arvada.