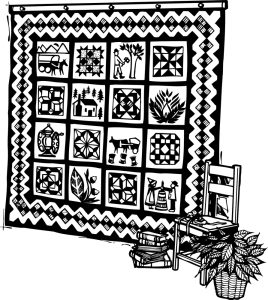 Skilled volunteers with the Interfaith Quilters of Longmont make high-quality quilts by hand and machine. Their sale benefits the OUR Center (Outreach United Resource) and the Safe Shelter of the St. Vrain Valley. Quilts include pillows, runner, baby quilts, kids' quilts, themed holiday quilts and wall hangings and quilts for twin, queen and king beds.
The show opens Friday, March 3 from 4 p.m. to 8 p.m. Admission is $2.
The sale continues on Saturday, March 4 from 9 a.m. to 3 p.m. Admission is $2.
Homemade pie and coffee are for sale. First Lutheran Church, 803 Third Ave., Longmont.