If you're more of a cider person than a beer person, make sure to try some of Stem Ciders' drinks at either Acreage Cider House or their RiNo Taproom.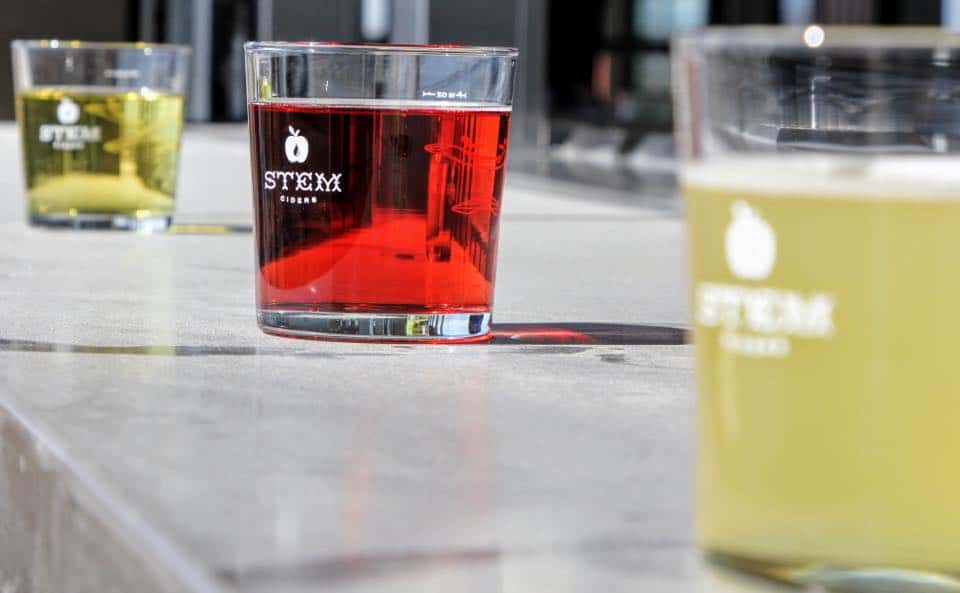 Based on the main principles of quality, style, and tradition, Stem Ciders was founded by two entrepreneurs eager to bring the craft cidery business back to life. They use traditional cidermaking techniques to complement the flavors of the fruit, while also using a barrel method to infuse interesting oak characteristics.
Their RiNo taproom is where you can find ciders on tap and a more typical bar environment. Head over to the Acreage Cider House to explore the founders' first culinary venture and event space, and see how they brought the urban cider house experience to the countryside.
You can find events happening throughout the week at both locations, from live music to trivia to pie pairing nights.
Check out their full list of events by following them on Facebook or by checking out their website.
RiNo Taproom, 3040 Blake St. #101, Denver, 720-443-3007.
Acreage Cider House, 1380 Horizon Ave. Unit A, Lafayette, 720-443-3007.
Here are a few of their upcoming free or cheap events:
Live Music: Jane and Matthews Band
Wednesday, October 25
5 p.m. to 8 p.m.
Acreage Cider House
FREE
More upcoming events at Denver area breweries
Saturday, November 25, 2023
Sunday, November 26, 2023
Monday, November 27, 2023
Tuesday, November 28, 2023
Wednesday, November 29, 2023
Thursday, November 30, 2023
Friday, December 1, 2023
Saturday, December 2, 2023
Sunday, December 3, 2023
Monday, December 4, 2023
Tuesday, December 5, 2023
Wednesday, December 6, 2023
Thursday, December 7, 2023
Friday, December 8, 2023