Of all the Easter services around, the annual sunrise service at the landmark Red Rocks Amphitheater is especially magical! This Easter service is definitely worthy of your bucket list. Sponsored by the inter-denominational Colorado Council of Churches, it takes place on Sunday, April 21, the service and parking are FREE.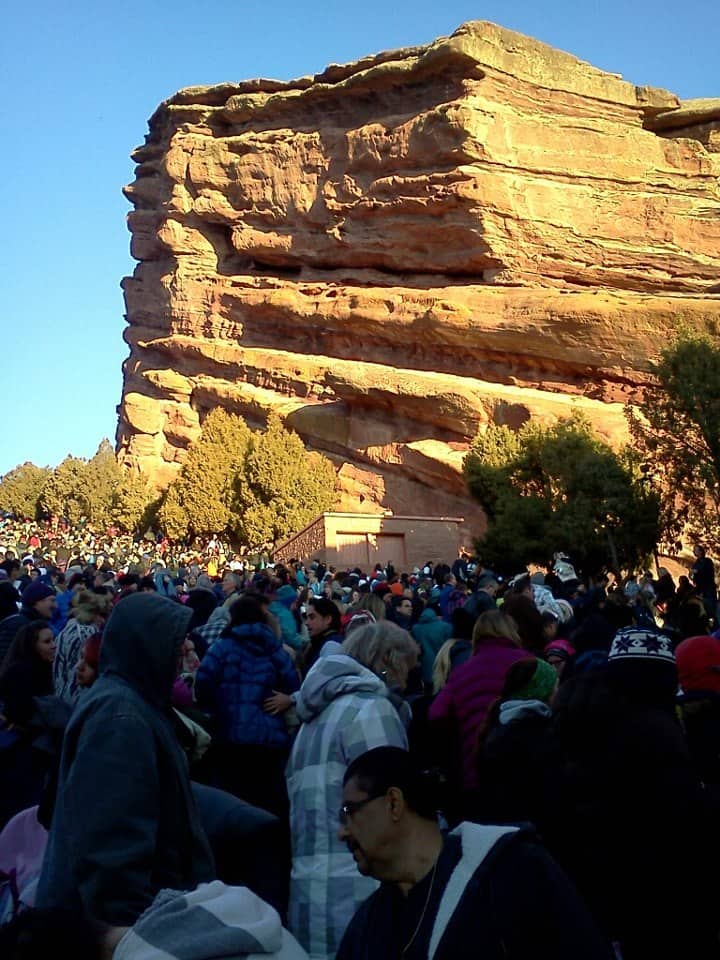 Gates open at 4:30 a.m., with music by Heatherlyn Music starting at 5:30 a.m. The worship service starts at 6 a.m. and runs until about 7:30 a.m.
The Jubilate Sacred Singers, some 70+ vocalists will perform during the service.
This year's speaker is Rev. Quirino Cornejo, who was born in Leon Guanajuato, Mexico. In 1989, Rev. Cornejo migrated to the United States, and he was ordained as a Roman Catholic priest for the Diocese of San Angelo, Texas. In 2012, Rev. Cornejo moved to Brighton, Colorado and joined the Episcopal Church. In 2016, Rev. Cornejo became an episcopal priest for the Diocese of Colorado.
Rev. Cornejo develops Latino Ministries for the Episcopal Diocese of Colorado and the Rocky Mountain Synod of Evangelical Lutheran Church in America. He is the Pastor of the Latino Congregation of Iglesia Luterana Cristo Rey.
If you are unable to attend the service in person, you can view the service live online. Due to the extraordinary turnout each year, it is strongly suggested you arrive as close to 4:30 a.m. as possible. Once Red Rocks is filled, local police won't allow any additional folks to enter.
Dress for the early-morning weather. Here are driving directions to Red Rocks.
Red Rocks Park & Amphitheatre
18300 West Alameda Parkway
Morrison, CO 80465