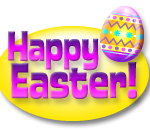 If you and yours like to go out for brunch, dinner or even both on Easter Sunday, here are some affordable options across the Denver-Boulder metro area. Many quick-casual and fast food spots will be open, but the ones we have listed offer special Easter menus (priced at $30 or less per person) or deals in addition to their regular fare.
Know of any Easter meal deals we've missed. Send an email with details to info@milehighonthecheap.com and we'll try to get it added.
Open from 11 a.m. to 9 p.m. Easter menu includes a glazed ham dinner with two sides for $14, roast turkey breast dinner with cornbread dressing and two sides for $15 and ham and turkey dinner with two sides for $15. Add a cup of soup or salad for $2.99. Fresh-baked cobbler served with ice cream available for dessert. Click here to find a location.
Offering the regular menu which includes Sugar-Cured Ham or Hickory-Smoked Country Ham served with your choice of 2 or 3 sides and your choice of buttermilk biscuits or corn muffins, $11.49 to $13.49. Open 10:30 a.m. to 9:30 p.m.
Open 10 a.m. to 3 p.m. Standard menu, plus two featured items: Croque Madame ($16), with grilled tavern ham, aged Gruyere cheese, Mornay sauce, sunny-side up egg. Peep Show ($12), with guava, pineapple, sparkling wine, Easter Peep. Reservations are encouraged. To book, call 720-779-0190. 4141 E. 9th Ave. Denver.
On Sunday, serving Full Brunch menu 10 a.m. to 3 p.m.. Then, Easter Specials, alongside regular menu, from 3 p.m. to 8 p.m. Includes Pineapple & Tamarind Glazed Pit Ham, with Black Garlic Mashed Potatoes, Baby Zucchini & Squash and Pan Drippings Gravy for $25. Herb Roasted 10 oz. Prime Rib with Loaded Yukon Gold Mashed Potatoes, Grilled Asparagus, Creamy Horseradish, Au Jus for $32. Reservations required. 1700 Humboldt St., Denver.
All-You-Can-Eat Easter Brunch Buffet. Includes sausage, bacon, scrambled egg Florentine, omelets, waffles, pancakes, French toast, Eggs Benedict, ham, cocktail shrimp, corn beef and hash, fried chicken, green chili, breakfast potatoes, breakfast pizza, cinnamon rolls and fresh fruit. $30 for adults, $10 for kids (drink included). Also $7 Build Your Own Bloody Mary & Mimosa bar. Reservations required. 3053 W. 10th Ave., Westminster.
Brunch from 7 a.m. to 2 p.m. with full menu available. Get a 12 oz. prime rib special with whipped potatoes and asparagus for $29. From 3 p.m. to 9 p.m. full dinner menu available. Prime rib special for $26. Santa Fe Hot Soft Shell Risotto with lump crab, crispy pork belly, confit lemon, celery and Heirloom tomato salad for $29. Reservations a must! 1310 Washington Ave., Golden, 303-216-8040.
All ViewHouse locations serving an Easter Plated Special all day for $20. Includes rosemary honey ham, scalloped potatoes, asparagus and roasted sweet potato.
Easter Brunch Buffet served from 9 a.m. to 2 p.m. at Centennial and Colorado Springs locations. Easter Bunny + photographer onsite from 10 a.m. to 1 p.m. for free photos. Easter eggs hidden throughout the property. Specialty items: roasted parsley chicken, leg of lamb, prime rib, salmon, colored deviled eggs, carrot cake waffles and more.
ViewHouse Littleton location offers Easter brunch from 10 a.m. to 2 p.m., with Mr. Bunny onsite for photos from 11 a.m. to 1 p.m.
Reservations accepted online and over the phone for Ballpark, Centennial, Littleton and Colorado Springs.

*******
For fancier (and costlier) feasts at upscale and fine-dining restaurants where reservations are suggested, check Open Table's Easter specials list. Here are a few highlights (check each for how to reserve a table):
Downtown Aquarium — Open from 10 a.m. to 3 p.m. for Easter Brunch, with more than 40 food items to feast on. Plus, photos with the Easter Bunny, 50% off exhibit entry, Easter Egg Hunt, retail discount and validated parking! $43.99 adults, $37.99 seniors (65+), $20.99 kids (10 and under).
Fire Restaurant & Lounge — Brunch with the Easter Bunny from 10 a.m. to 2 p.m. The Easter Bunny will be hopping around with treats and will be available for photos with the kids. Easter Egg Hunts will be held on the 4th Floor Lobby at 11:45 a.m. and 1:45 p.m. Egg Hunts will start on time and eggs and prizes available on a first-come, first-served basis. Self-serve Take-and-Make Crafts are available. Reservations are strongly encouraged. Inside The ART, a Hotel. 720-709-4431.
Fogo de Chao — Brunch from 11 a.m. to 2 p.m. or dinner from 2 p.m. to 9 p.m. Holiday pricing all day. Children 6 and under are complimentary. Children 7 to 12 are half price. Both Downtown Denver and Lone Tree locations. Reservations strongly encouraged.
La Sandia Central Park — Enjoy Bottomless Mimosas & Margaritas for $20 per guest alongside modern Mexican brunch specialties including Huevos Rancheros, Churro Waffles, Sopes Eggs Benedict and more.
Eggstra Easter Fun