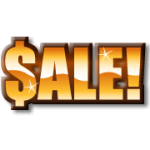 Just when you thought it was safe to return to the mall… Now come the big (even huge) after-Christmas sales in department stores and some specialty stores all anxious to get more of your money before the end of the year. Most sales launch today, Thursday, December 26, with extended hours, especially early opening times at many retailers.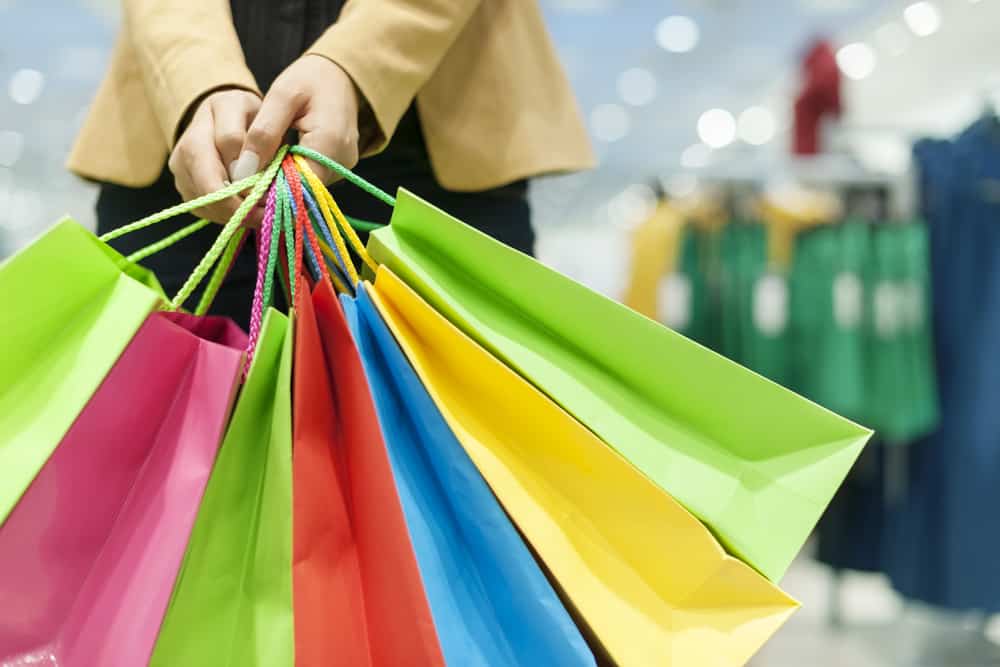 If you don't want to brave the crowds, most deals are offered online, too. Some sales are scheduled for a very limited time, say, a day or two, while others seem open-ended. This is the perfect time to stock up on holiday items like cards, trim, wrapping paper, and home decor.
We've sorted through all the ads in the various newspapers and listed a few you might want to check out. And, as a reminder, only 364 shopping days until Christmas.
Offers up to 50% off most holiday merchandise including ornaments, home decor, and accessories. Stores open at 9 a.m. today.
Slashes its Christmas sale prices by even further with additional savings on winter apparel, fitness gear, sporting goods and 30 to 60% off just about every type of boot and shoe imaginable. Doors open today at 8:30 a.m.

Holds a Clearance Event with savings of up to 50% on select apparel, outerwear and footwear. Stores open at 7 a.m. today.
Savings include 50% off all Christmas items (ornaments, trim, holiday drinkware & dinnerware and home decorations). On Thursday, December 26 only get 50% off of men's coats and sweaters and 40% off select ladies boots, handbags, sleepwear, jewelry and watches. Stores open at 9 a.m. You'll also find 40% off sunglasses, home goods and luggage.
Offers all remaining Christmas items (except fabric) at 66% off. Look in newspapers or go to their website to download a coupon worth 40% off one regular price item.
Launches its annual winter sale through January 5. Get massive savings up to 50% off on an amazing selection of bedroom storage, sofas, food storage, plastic boxes and more. The Centennial store opens at 10 a.m. today.
Runs its After-Christmas Stock-Up Sale with big discounts on almost everything in the store. Look in newspapers or go here for the in-ad coupon good from Dec. 26 to 31 for an extra 15% off select apparel, shoes, accessories, jewelry and home goods. Stores open at 9 a.m. today.
Offers specials like 50% to 60% off outerwear, sweaters, fleece tops and pajamas and up to 70% off many items, especially holiday-related and clearance. Get $10 Kohl's Cash for every $50 spent. Deals run through December 31. Stores open at 7 a.m. today.
Clears out its Christmas and Holiday decor, with 50% off items marked with yellow clearance labels or other clearance signs.
Stores open early today at 7 a.m., with a week-long sale through Wednesday, January 1. Deals include up to 50% off bedding, 50% to 60% off coats for the entire family and 25% to 40% off men's and women's active wear.
Check the local newspapers for extra savings coupons. One is good for an additional $10 off select sale and clearance items of $25 or more until 2 p.m. each day through January 1.
Another coupon (also good through January 1) gets you an extra 20% off all day on select clothing, shoes, jewelry and shoes or 15% off select sale watches, coats, suits, dresses, swimwear, luggage and home items.

Offers savings of up to 70% off Christmas decor, floral, ornaments, trees, candles, gift wrap and more. The Christmas Clearance runs through December 31.
Has up to 50% off select regular priced items and brands. Stores open at 7:30 a.m.
Half-Yearly Sale discounts brand-name apparel and items storewide as much as 50% and runs through Thursday, January 2.
Stores open their doors at 7 a.m., promising thousands of clearance items. Look for up to 50% off just about all holiday seasonal merchandise such as lights, stockings, ornaments, gift wrap and indoor decor.

Takes 50% off all gift wrap and stocking stuffers.
Has 50% off select holiday items including candy, cards, gift wrap and wrap accessories, Christmas decor and select fragrance and personal care gift sets.
Will have thousands of items priced at 25% to 50% off.