Denver Aerial Dance Collective is an aerial dance company that combines aerial arts with professional dance in a beautiful and unique way. Their show Un/classica(eria)l has been remixed for the holiday season with a spooky and festive vibe. From serious athleticism to ballerinas en pointe, spinning at high velocity, to waves of colored lights in the dark, this show has something for everyone in every imaginable style.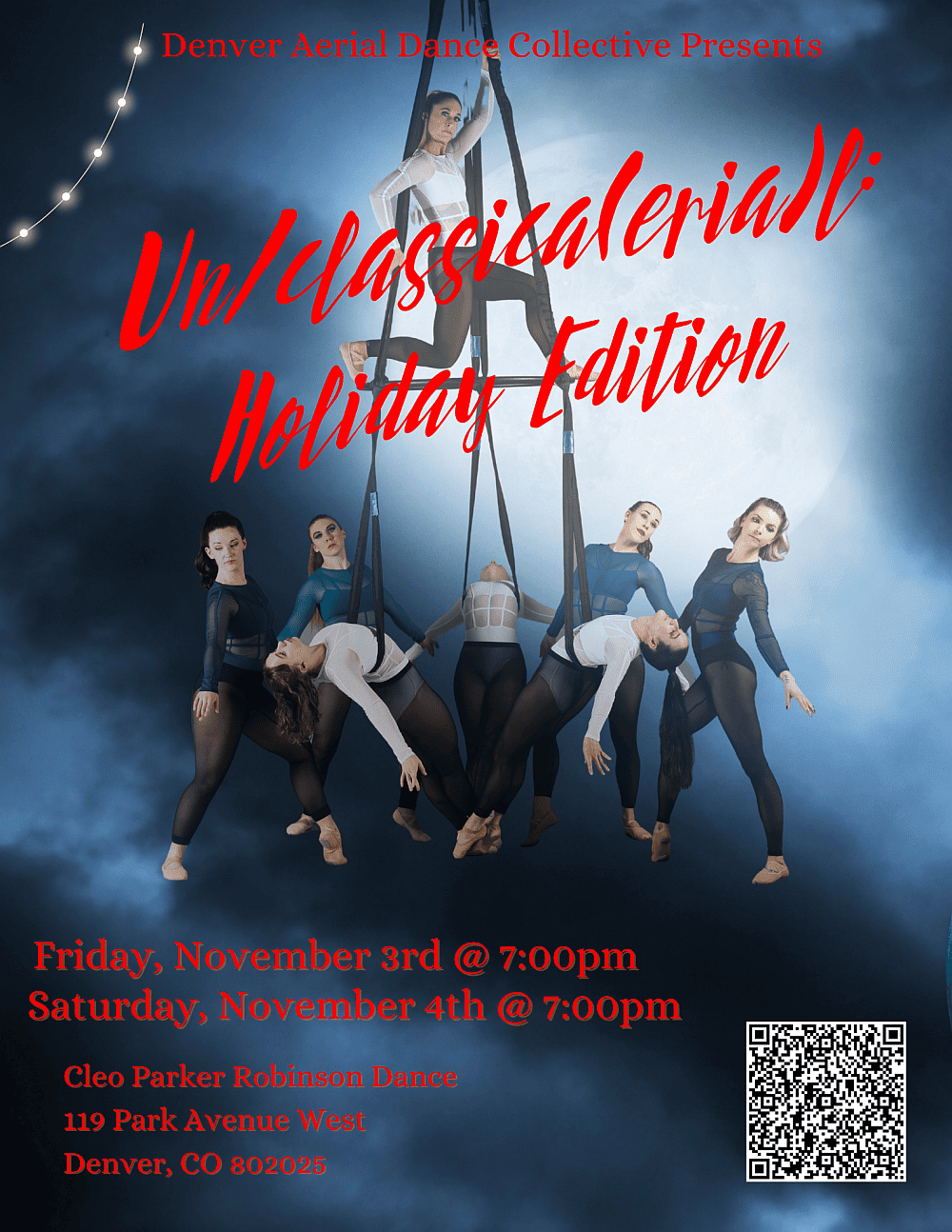 Performances are Friday & Saturday, November 3 & 4, 2023 at the Cleo Parker Robinson Dance facility.
Tickets are $20, but if you purchase before October 23, you get $5 off and pay $15. You can buy tickets here.
119 Park Avenue West, Denver.