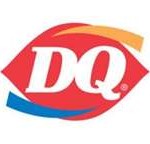 DQ has postponed Free Cone Day, which was going to celebrate the first day of spring. As soon as we received an update on the rescheduled event, we'll give you ample warning so you can get the free sweet treat. Here is their statement: "At DQ, we like to sweeten the start of spring with Free Cone Day, a fan-favorite event that attracts long lines at our restaurants.
In light of the growing concerns about COVID-19 (coronavirus), and the precautions established by the World Health Organization and government agencies around large public gatherings, we made the difficult decision to postpone this year's Free Cone Day, which was scheduled for Thursday, March 19 in the U.S., Canada and Mexico.
The health and wellbeing of our fans and crew members is our top priority, and we look forward to rescheduling at a later date when we know more.
DQ stores remain open and our focus is to provide a clean and safe place for our fans to continue to enjoy their favorite foods and treats. We are following our everyday cleaning and sanitation practices that meet and often exceed local, state and government standards.
We also have increased the frequency of employee handwashing and cleaning of high-contact areas in our restaurants including door handles, pin pads for transactions, condiment and beverage stations, countertops and fan seating areas.
We are continuing to monitor updates on the coronavirus and are following the guidance provided by the World Health Organization, U.S. Centers for Disease Control and Prevention and Health Canada."
Dairy Queen is king, when it comes to satisfying a sweet tooth with ice cream cones, sundaes, shakes and more. And they've been the coolest place around for 80 years now. Once again, Dairy Queen celebrates its anniversary and the first day of spring with its annual Free Cone Day. This year, the sweet day falls on Thursday, March 19.
On the sweet day, the popular ice cream shop is serving a FREE small vanilla soft-serve cone at participating locations. Limit one per customer, while supplies last.
(FYI – Mall locations are not participating.)
Hungry for more food deals?
Monday, June 1, 2020
Tuesday, June 2, 2020
Wednesday, June 3, 2020
Thursday, June 4, 2020
Friday, June 5, 2020
Saturday, June 6, 2020
Sunday, June 7, 2020