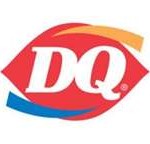 Chill out at Dairy Queen! DQ is king for ice cream lovers, thanks to its cones, sundaes, shakes and Blizzards. And they've been the coolest place around for more than 80 years now. The popular ice cream shop celebrates the start of spring with its annual (and highly anticipated) FREE Cone Day. Expect lots of smiles on the sweet day, as well as lots of long lines at shops.

On Monday, March 21, DQ is giving every customer a FREE small vanilla cone with its signature curl on top at participating locations. (Mall locations do not participate in the giveaway.)
The complimentary cone is available all day, while supplies last. Limit one cone per customer.
The offer is not available for mobile or deliver orders.
There are 84 locations in Colorado.
Hungry for more food deals?
Tuesday, May 17, 2022
Wednesday, May 18, 2022
Thursday, May 19, 2022
Friday, May 20, 2022
Saturday, May 21, 2022
Sunday, May 22, 2022
Monday, May 23, 2022