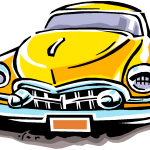 This event is canceled for 2020. Come celebrate over 50 years of automotive history on Aurora's Havana Street. Cruzin' Havana attracts hundreds of classic cars. This FREE event is Saturday, June 8 from 10 a.m. to 5 p.m. Three festival sites run along Havana from Alameda to Parker Road, each with food and entertainment.
Here's how it works: At noon, the FREE poker run kicks off from all of the festival sites. You have until 5:30 p.m. to visit all three festival sites to draw your 5-card hand and turn in your poker run registration by 6 p.m. at The Havana Exchange Festival Site.
Pick up poker run registration forms at the poker run booth at any of the sites. There is no charge to participate in the poker run. Here's what's happening at each site:
Havana Exchange Festival Site
2822 S. Havana (at Yale — Bicycle Village)
* 2019 Logo Car Photo Shoot from 4 p.m. to 5:30 p.m. sponsored by Haggerty Insurance
* On Display: Jet fighter – Photo op- Kids can dress up in jet fighter gear and take photos inside the jet
* On Display: Bandimere dragster
* On Display: There will be a classic Denver Police Car, a classic Colorado State Patrol vehicle and a classic Denver Firetruck
* Chutney, The Super Panda Buffet, El Tequileno, Sam's No. 3, HoneyBaked Ham, Las Fajitas, Happy Milk Tea and Sintoburi each will be offering a special lunch menu
* da Boogieman from noon to 6 p.m. and announcing the winners of the poker run
Havana Machine Festival Site
800 S. Havana
* Rusty the Ragtop Rocker and the Atomic Drifters from noon to 5 p.m.
* RAT RODS on Display
* Souped-up hearse from the Denver Hearse Club
* StevO's will have a special menu of ribs and pizza
Kaiser Permanente/The Stampede Festival Site
2500 S. Havana
* Havana Auto Parts Napa Trailer with music and DJ
* Q's Cuisine – BBQ Food Truck
* Escape the Heat — Go inside The Stampede Building
Lots of Newly Remodeled Stadium Restrooms
Enjoy the DJ Music & BRAND NEW DANCE FLOOR
Enjoy the Patio Overlooking Havana with all the Classics driving by & Order Food
FREE Kid Friendly Activities including Remote Control cars and track on dance floor and DIY Make N Takes
Pick up your free car show program and schedule with a map at any of the Festival sites.
More Free Things To Do
Tuesday, December 5, 2023
Wednesday, December 6, 2023
Thursday, December 7, 2023
Friday, December 8, 2023
Saturday, December 9, 2023
Sunday, December 10, 2023
Monday, December 11, 2023