Trains captivate us all, whether we have experienced a robust rail travel system ourselves or whether we grew up loving Thomas the Tank Engine. We can manifest our love for trains at the Colorado Railroad Museum in Golden.
The main Museum building resembles an 1880-era small town railroad depot. Typical architectural features include wide eaves to protect waiting passengers from weather, and large bay windows so the station agent can observe activity on the boarding platforms.
The yellow and brown paint reflects standard building colors for the Denver & Rio Grande Railroad.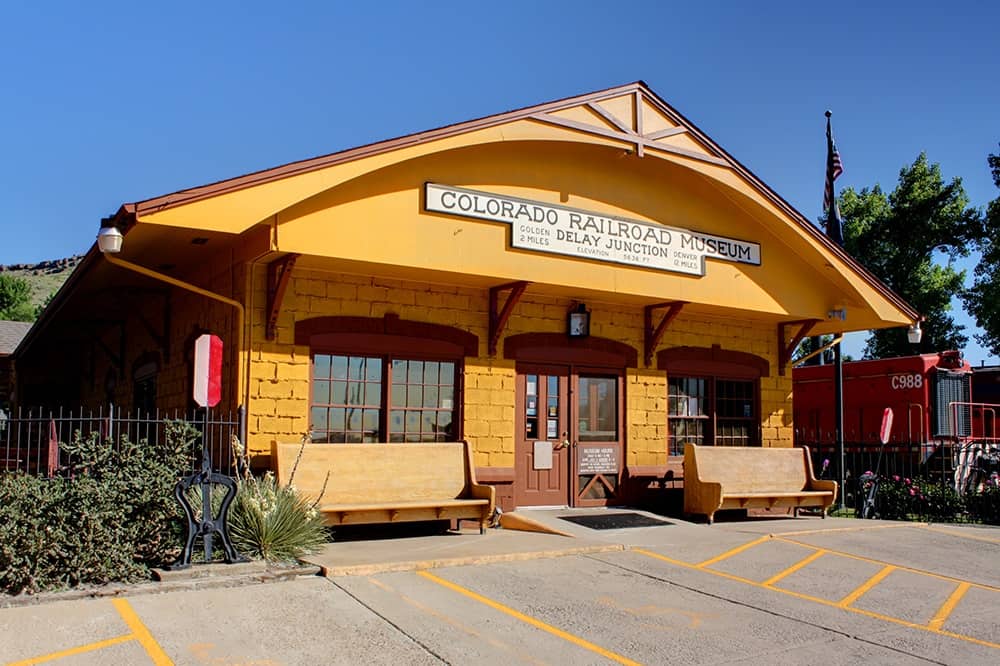 The Depot Museum houses the museum's two changing gallery spaces featuring the colorful stories of the railroads serving Colorado for more than 125 years. Visitors can view introductory videos to the museum in the museum's upper gallery and enjoy hands-on activities downstairs in the museum's lower gallery.
Its 15-acre railyard is filled with more than 100 narrow- and standard-gauge steam and diesel locomotives, freight and passenger cars, cabooses and more.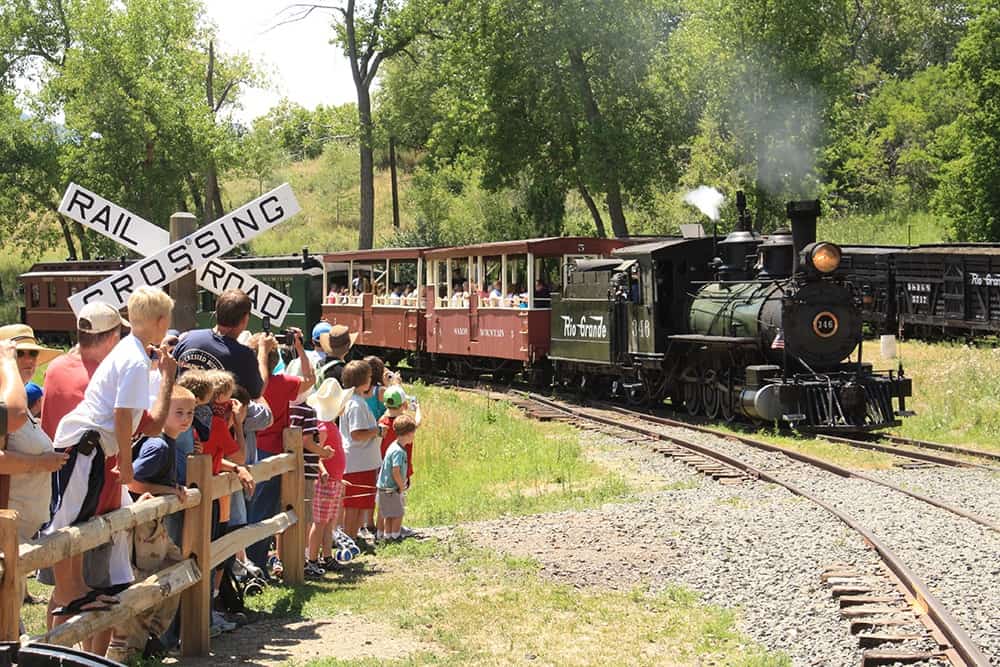 On the small side, the museum's G-scale garden railway makes loops around its own fenced-in landscape, and on an even smaller side, a complex indoor layout replicates various types of Colorado mountain railroading in HO and HOn3 (respectively standard and narrow gauge). Volunteers operate both on weekly schedules.
Colorado railroad history is brought back to life in the Roundhouse, a restoration facility with a working turntable, and with rides on open-air excursion cars and enclosed coaches.
Temporarily shuttered is The Galloping Goose, a unique hybrid railcar composed of a car or a bus and a truck appendage for mail and freight riding on railroad tracks. Few were built and fewer remain. The museum boasts two and operates them on Ride the Rails Days.
Colorado Railroad Museum, 17155 W. 44th Ave., Golden, 303-279-4591
Hours
Open Tuesday to Sunday from 9 a.m. to 5 p.m.
Closed Thanksgiving, Christmas and New Year's Day.
Train rides available every Thursday to Sunday (through August) every 30 minutes from 10 a.m. to 3 p.m. Visitors should buy timed train ride tickets online in advance.
Admission Prices
Adults (18 & older): $10
Seniors (60+): $8
Children (2 to 17): $5
Children under 2: FREE
Train Ride tickets on Ride the Rails: $4 for adults and $2 for children.