Coloradans, if you find yourself unexpectedly unemployed, permanently or indefinitely, there may be help: Some companies are still hiring during these uncertain times as their need to provide services continues to grow. Many understand that you will want to return to your regular job when live gets back to some version of normal. That's okay. They understand these may be temporary gigs. However, for some of you, this may be a gateway to a new long-term career.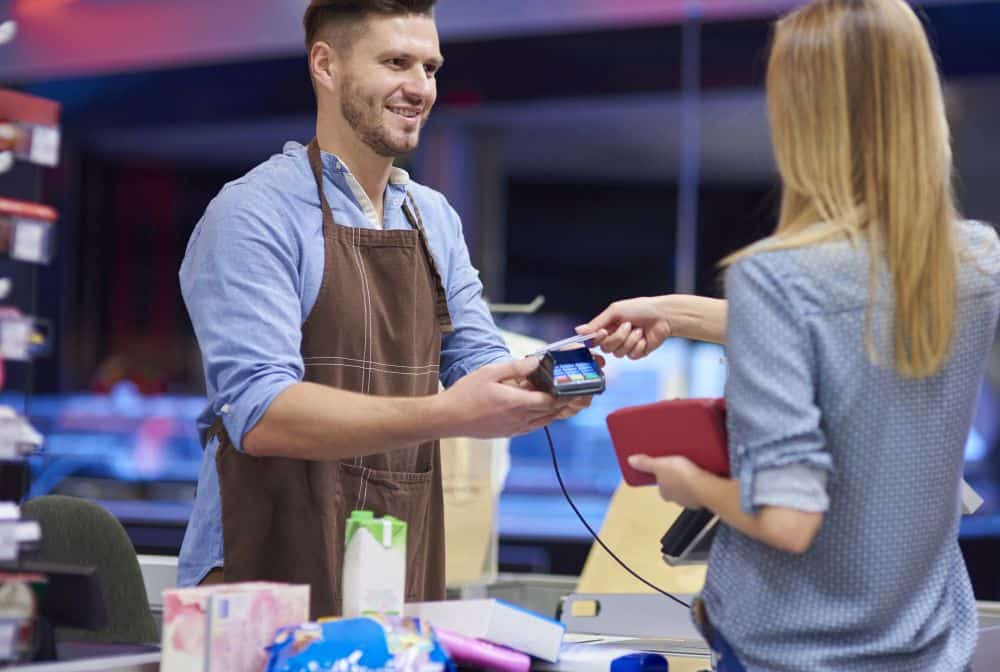 Some companies let you apply online. If so, we have included the online application form in the listing. Keep checking back, as we will add more as we find them.
Needs to fill immediately 20 parking valet positions at various hospitals and clinics within the UCHealth Medical Center. Positions pay from $16 to $18 an hour. Here's the website to learn more. You can also call Erica Carrasco at 720-848-7880 for on-the-spot interviews with appointment.
The convenience store recently announced the addition of 20,000 jobs in the coming months to help provide jobs as well as keep their stores clean and stocked. They also expect a surge in mobile orders through their 7NOW delivery app. Click on the link to apply.
There are jobs are several local stores for sales associates, cashiers, managers and visual merchandisers. Start your search here.
One of the largest security services companies needs security officers, security shift supervisors, account managers, transit-dispatch security officers and security site supervisors. Click here to get started.
Already an online delivery giant that so many of use utilize regularly, Amazon needs 75,000 more warehouse and delivery workers after adding 100,000 new full- and part-time positions in their fulfillment centers, delivery network, Amazon Go and Whole Foods stores to keep up with demand. They have also increased hourly pay, doubled overtime pay and added more employee benefits. There is a possibility these temporary roles could become permanent jobs. Click on link to apply.
The communications company is hiring store managers, sales consultants and engineers across Colorado. Click here to get started.
The discount store is actively seeking temporary part-time store associates and stockers. Get started here.
The telecommunications company is hiring engineers, project managers, sales representative and human resources personnel in the Denver area. Click here to get started.
The broadcast giant needs 40 employees in the metro area to fill positions in sales, engineering, customer care (call center) and field technicians. Get started here by clicking on the state of Colorado.
Hiring up to 50,000 workers for full-time, part-time and temporary jobs, including store positions, home delivery drivers, distribution workers and customer service representatives. The company needs to fill positions immediately. Search for jobs here.
The bridal shop is looking for management, alterations, sales and customer service. Get started here.
One of the largest providers of kidney care is hiring 15,000 new employees in 2020. Open positions include patient care technicians (no health care experience required), registered nurses and nurse practitioners, social workers, registered dietitians, biomedical technicians, leadership roles in corporate and in kidney care centers, and corporate roles in areas such as IT and insurance. Click here to get started.
Has 69,000 job openings nationwide and is looking for managers, sales associates and warehouse workers. Get started here.
Needs to hire 25,000 cashiers, stockers and warehouse associates, as well as store managers. Go here to search for stores near you and to apply.
The chain is hiring 10,000 workers to meet the huge increase in pizza orders. They are looking to hire in stores and factories, including chefs, customer service representatives and managers. Go here for more information.
Hiring for spring and summer openings. Needs dependable people for watering, transplanting, stocking, planting hanging baskets, unloading trucks, and moving plants, as well as retail. Print an application here.
Looking to hire 25,000 customer service representatives, warehouse associates and sales associates. Go here to search for stores near you and apply.
Needs to hire 300 people as package handlers in the Denver area. Go here to apply.
The sub sandwich chain needs managers, cashiers, and shift leaders. Start your search here to find the nearest location that is hiring.
The leading provider of short-term, post-hospital services needs hospitality and dietary aides, nurses and nurse assistants, housekeepers and cooks. Start your search here.
The home improvement chain hopes to hire 80,000 full and part-time seasonal associates in its warehouse distribution centers and stores. Start your search here.
The bakery in Louisville sells its artisan breads to grocery stores across the country. It has open positions in production, packaging and sanitation. Jobs have different shifts available including afternoon, evening, overnight and weekends. You can learn more about job specifics and apply here.
The grocery store chain is hiring thousands of employees to fill positions in its stores and distribution centers to keep up with stocking demands. Click here and type in your zip code to find the outlet nearest you. Once you find a job of interest you can click on Apply Now in the listing.
Available jobs include: store team, store leadership, IT, finance, restaurant team, hotel staffers, fuel driver and diesel mechanics. Apply here.
The hardware chain is seeking 30,000 full-time, part-time and seasonal employees. Text JOBS to LOWES (56937) or click here to apply.
Hiring seasonal sales advisors at stores across the metro Denver area. Start your search here.
Accepting applications at all three locations (Lakewood, Westminster & Littleton) for various gardening positions. Get more info here.
The pizza chain needs delivery drivers and in-store team members to take orders and prepare pizzas. Start your search here.
The food and beverage company is looking for drivers, merchandisers, sales associates and warehouse loaders. Start your search here.
The Pilot Centers (formerly known as Flying J truck stops) need cashiers, managers, cooks, maintenance works, housekeepers, coffee hosts and more at its various Colorado locations. Go here to start your search.
In an effort to keep up with a surge in shoppers, Safeway is hiring 1,000 clerks, cashiers, bakers, stockers and more. Go here and click on "Check Us Out" below the word Retail. Then put in your zip code to search for jobs. In cases where it shows "Available Locations", click on that icon and you'll see a list of stores hiring for that position (there may be up to 20 from which to choose). Then you can apply online.
Hiring resale reset merchandisers who help with store remodels. Click here to apply.
Has 35+ openings in Colorado for security officers, supervisors, and mobile/patrol officers. Get started here.
The company is looking to hire about 200 people across the state for positions ranging from stockers and clerks to wiping down grocery carts. Click here and then search by city and state.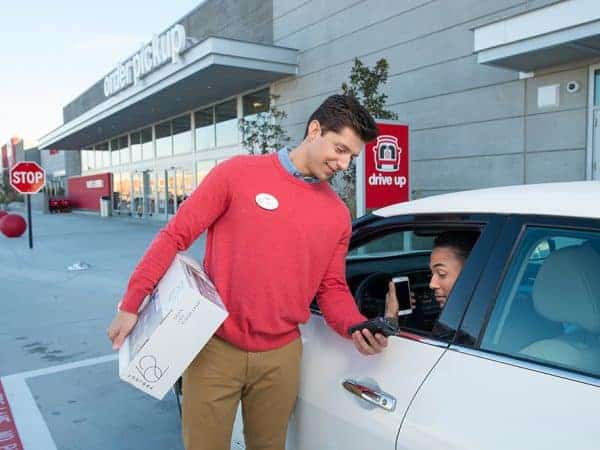 Not surprising, the mass market retailer is hiring thousands of employees to keep up with customer demand and stocking store shelves. You'll find a current list of local hourly jobs here. Click on Colorado and then narrow your search city and zip code.
Has openings for cashiers and delivery drivers. Get started here.
The specialty food store is hiring temporary cashiers, stockers, baggers and customer service reps. Apply here.
With more retail going online, delivery drivers are in demand. UPS did not indicate how many workers it is seeking, but said it has positions open. Click here to apply.
The 2020 Census has been pushed into the background, but the U.S. Census Bureau is seeking thousands of temporary workers all over the United States. Click here to apply.
Neither snow nor rain nor heat nor gloom of night will keep the post office from needing more employees. Hiring mail handlers, city and rural carriers, mechanics, automotive technicians and industrial engineers. Start your search here.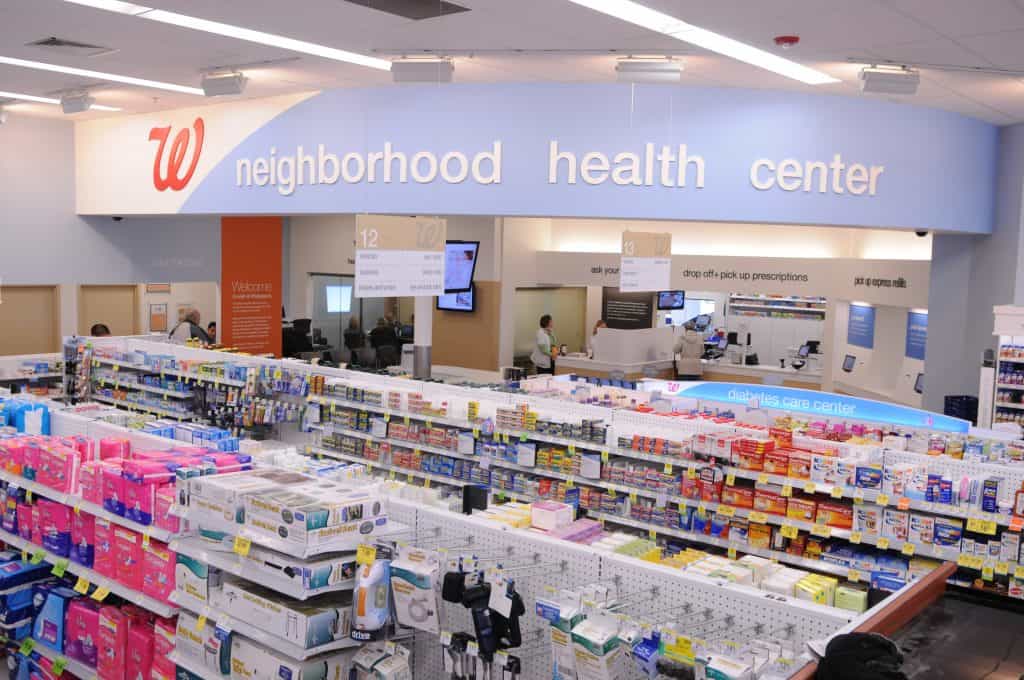 Walgreens is hiring for 9,500 full-time, part-time and temporary positions on the retail floor as well as the pharmacy. Several regions throughout the US have openings, click here for the list and type in your zip code.
The retailer is adding 150,000 new workers due to high demand and reports that although jobs will be temporary at first they could become permanent over time. Positions available in their Walmart stores, Sam's Clubs, distribution and fulfillment centers. Click here to apply.
The grocery store is hiring 5,000 Team Members in the U.S. for positions including cashier, stocker, in-store shopper, sanitation and staffing the Whole Body department. Click here and then search by state.
OSSOM Jobs also has a job board that job seekers can access for FREE. The site lists openings for "creative" professionals.
If you know of a local or national business that is hiring, please email info@milehighonthecheap.com with details.