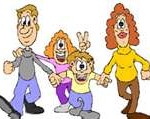 The Living History Days Colonial Reenactment in Morrison runs two days, Friday & Saturday, September 24 & 25 from 9 a.m. to 4 p.m. This event looks at November 20, 1780 – Blackstock's Farm in South Carolina, with 18th-century costumed interpreters, hands-on activities, along with two demonstrations of military maneuvers.
Immerse yourself in all aspects of colonial life including woodworking, outdoor cooking, candle making and other activities of the 1780s.
Admission is $5 per person or $20 per family.
Held on the grounds of Red Rocks Baptist Church, 14711 W. Morrison Rd., Morrison.