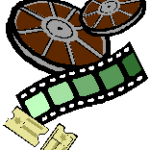 Going to the movies with friends and family is a popular pastime. However, with high ticket prices and costly concessions, it's not always the most budget-friendly choice for a lazy afternoon or evening on the town. If you can wait a few months to see the latest blockbuster, check out what's playing at Elvis Cinemas, a Colorado-owned discount movie theater chain showing second-run films.
Tickets are $3 before 6 p.m. and $4 after 6 p.m. The concessions are "cheap," too — much less then you'd pay at the regular theater. (For example, a small soda is just $3 and a small popcorn is $4. For reference, a small popcorn at Regal Cinemas is $6.49.)
The chain has three locations — Arvada (5157 W. 64th Ave.), Denver (7400 E. Hampden Ave.) and Littleton (6014 S. Kipling Pkwy.) For movie listings at all locations, call 303-948-5555.
MHOTC Tip: Check the back of your King Soopers receipt (for those locations near Elvis Cinemas) for a buy-one-get-one FREE coupon. Also, Groupon often offers 30% to 50% off ticket packages for 2 or 4 people. Now, that's what we call "blockbuster savings"!