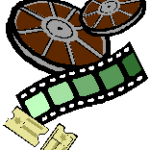 Going to the movies with friends and family is a popular pastime. However, with high ticket prices and costly concessions, it's not always the most budget-friendly adventure for a fun afternoon or evening activity. That's why so many frugal families and film fanatics love Elvis Cinemas. The local, family-owned chain recently reopened its doors with a major remodel, first-run movies and new pricing.
All three locations are now open — with first-run movies, new seating and updated prices. The chain no longer plays second-run movies.
The new pricing is higher than before, but it's still the best value in town for regular movie ticket prices. And, best of all, you can now purchase tickets in advance online. (Note: There is a $1.50 booking fee per order.)
Here's the new pricing structure:
Prices subject to change.
Weekend Matinee
Adults are $8, children are $6 and seniors are $5.
Weekend Evening
Adults are $10, children are $7 and seniors are $6.
Weekday Matinee
Adults are $6, children are $4 and seniors are $5.
Weekday Evening
Adults are $7, children are $5.50 and seniors are $6.
Tuesday Ticket Special
Every Tuesday, the value theater chain offers tickets for just $5.
Some screenings and/or showtimes may be excluded online, so check first before buying tickets. We suggest purchasing tickets directly at the box office for ease and convenience.
Note: Unfortunately, Elvis Cinemas online ticket pricing is somewhat confusing. For example, the discount doesn't appear to apply for a particular title at one location, but shows up for the same title at another location. As a result, please double-check before purchasing.
The local movie theater chain has three locations:
Arvada — 5157 W. 64th Ave. / Showtimes & Box Office 303-426-4122
Denver — 7400 E. Hampden Ave. / Showtimes & Box Office 303-948-5555
Littleton — 6014 S. Kipling Pkwy. / Showtimes 303-948-5555 & Box Office 303-948-9461
Sign-up for the Elvis Cinema's newsletter for the latest updates.