Every year, Colorado's own Breckenridge Brewery and Never Summer Industries team up to prepare for the Opening Day of the winter sports season with a huge party in the parking lot of Blake Street Tavern. This year's FREE bash is Friday, October 21, 2022, starting at 6 p.m. Central to the party is the reveal of the "Artist Series" Breckenridge Brewery Never Summer snowboard featuring custom artwork by a local artist.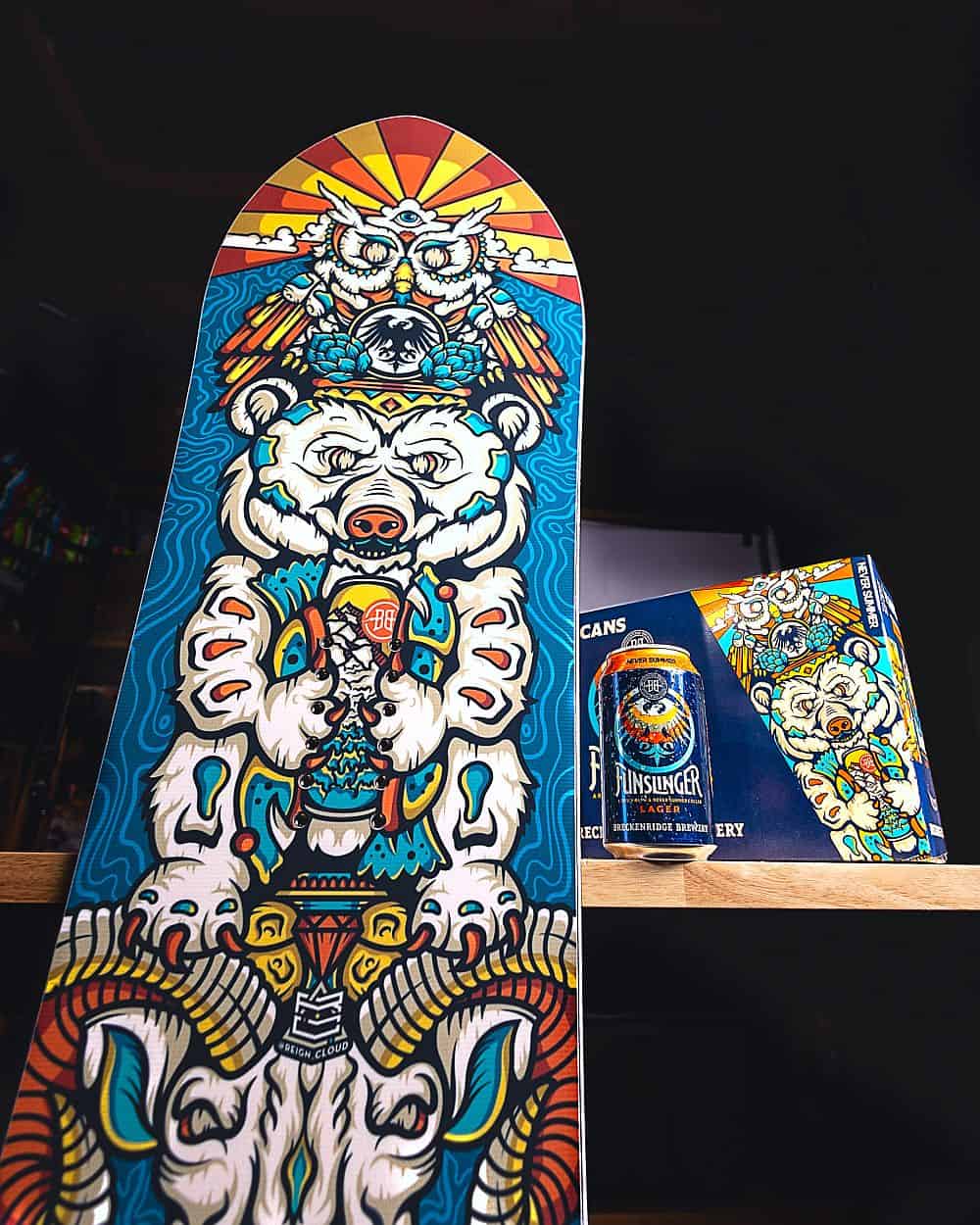 Some of the cool stuff going down:
Chances to win this year's Artist Series All-Mountain Snowboard designed by Brandon Casey
A premiere Never Summer Industries film premiere outside on a giant LED screen
Free board & ski waxing
Games
Beer, beer and more beer including the new Funslinger Lager
2301 Blake St., Denver.