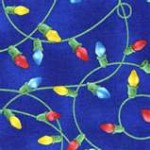 Downtown Boulder, always a fun destination, really shines during the holidays. Festivities begin Sunday, November 19, 2023, at 5 p.m. with "Switch on the Holidays" when the Art Deco Boulder County Courthouse and the plaza in front of it (1300 block of Pearl Street) are illuminated. Santa, assisted by Mrs. Claus and downtown's very own Freezie the Snowman, counts down to the grand illumination of the courthouse, the Pearl Street Mall and East and West Pearl.
Joining in the festivities are youth and adult members of the Boulder Ballet and singers from the Boulder Chorale with a special live performance.
Lights decorate the trees along the Pearl Street Mall (between 11th and 15th Sts.), and the lighted star high on Flagstaff Mountain is an annual festive beacon.
The program starts at 5 p.m. and concludes with the flip of the switch at approximately 5:20 p.m. Outdoor visits with Santa are available until 7 p.m.
Remember, on Saturday & Sunday, parking is FREE in City of Boulder parking garages and FREE on Sundays at meters.
More Holiday Happenings
Monday, December 11, 2023
Tuesday, December 12, 2023
Wednesday, December 13, 2023
Thursday, December 14, 2023
Friday, December 15, 2023
Saturday, December 16, 2023
Sunday, December 17, 2023