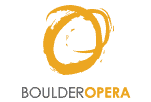 Boulder Opera presents Il Trovatore by Verdi. This emotional melodrama is set in 16th century Spain and has it all: witchcraft, murder, love, and vengeance. Performances are Saturday & Sunday, March 19 & 20 at the Dairy Center for the Arts. Tickets are normally $28 to $60, but you can get them for $15 if you buy before March 12 with a special promo code.
In the opera, the jealous Count di Luna is obsessed with Leonora, a young noblewoman in the queen's service, who does not return his love. She loves the troubadour Manrico, leader of the partisan rebel forces.
A bohemian woman and Manrico's mother, Azucena, seeks revenge for the murder of her mother by di Luna's father. All of the confluent storylines culminate in a tragedy not to be missed!
Il Trovatore will be performed in Italian with English subtitles
Boulder Opera has tickets available at a discounted price of $15 for either performance, but you must make your purchase by March 12.
To get your $15 tickets use the promo code BOC15 during online checkout.
2590 Walnut, Boulder.