Bargain biking in Boulder! (How's that for an alliteration?) Today, Monday, April 22, Boulder B-cycle is offering FREE spins all day — in celebration of Earth Day. However, the 60/30-minute limits still apply, so be sure to set a timer on your phone. (The offer was announced via Twitter.)
All of its B-cycles are three-speed, cruiser-style bikes with step-through frames, integrated lights, front baskets with a 20-pound cargo capacity and mud guards/chain flaps to protect your outfit. B-cycles are always ready to ride, where and when you want to ride them. They fit people of all sizes.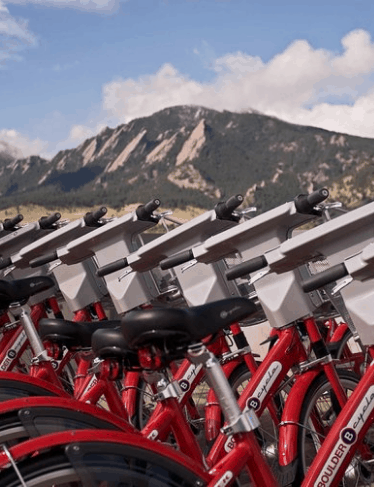 The bike-sharing system has 45 different stations around Boulder. Its docking stations are always ready to help you unlock Boulder by releasing one of 300 B-cycles for you to ride or locking up any B-cycle at the end of your trip.
Because every dock shares one brain, you never have to start or end at the same place. That flexibility is one of many reasons why bike sharing is an amazing way to get from A to B and any place in between.