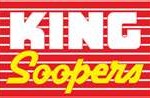 Rev your engines, bargain hunters! This deal from King Soopers won't leave your gas tank or wallet on empty. Shoppers earn one fuel point for every $1 spent — shopper's loyalty card required. Every 100 points saves 10¢ per gallon on a single fill-up at King Soopers and City Market Fuel Centers, as well as Loaf 'N Jug locations.
Save $1 per gallon of gas, when you accumulate 1,000 fuel points. No, you don't have to spend $1,000 to save big at the pump. Earning lots of points quickly is easier than you think, thanks to the grocery store's bonus fuel point offers.
In this case, purchasing $250 in gift cards will earn you 1,000 fuel points, which equates to $1 off per gallon. For most tanks on empty, it saves anywhere from $15 to $20 at the gas pump — possibly more, if you drive a big truck.
Through Tuesday, December 10, earn 4x fuel points on the purchase of participating gift cards ($25 gift card = 100 points/10¢ off), excluding King Soopers/City Market, Visa, MasterCard and American Express. (From our knowledge, just about every other gift card is participating.) Gift cards are non-returnable, so ask for assistance — if you're unsure.
You must download the digital coupon to your shopper's loyalty card, in order to receive 4x fuel points — click here.
MHOTC Tip: Buy gift cards for businesses and restaurants you frequent anyway (basically, pre-pay for goods and services) and "cash in" on the extra fuel points.
Our top picks for gift cards are Target, Starbucks, Amazon, Groupon, iTunes, Best Buy, Regal Cinemas, AMC Theatres, Chili's, Applebee's, Olive Garden, Noodles & Company, McDonald's and Red Robin. We always spend $100 or so on gift cards, every time King Soopers offers 4x fuel points.
We never pay full price at the gas pump.