Bargain hunters absolutely love Black Friday and can't wait for its arrival every year — the Friday after Thanksgiving. However, can you imagine if Black Friday deals were available every week? Well, Aurora is the go-to place for such deep discounts, thanks to the daily discount store at 1200 S. Abilene St. And what do you call a store offering Black Friday deals every day? Black Friday$, of course!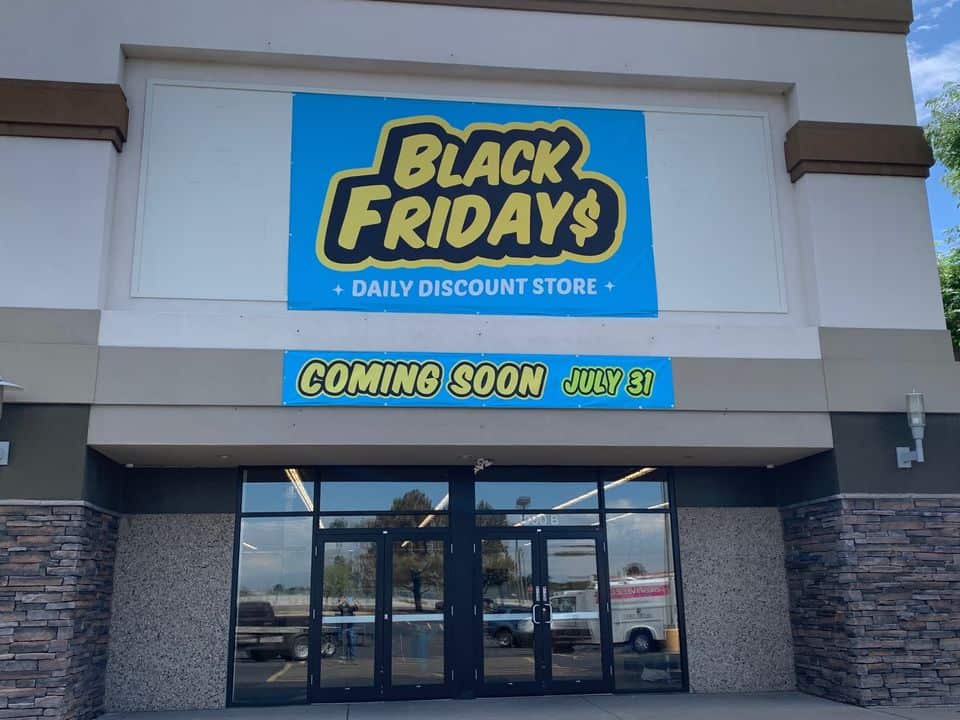 The deep discount store buys truckloads of overstocked merchandise, store returns, discontinued items and much more from major retailers across the country.
They buy in bulk and pass the savings on to its customers. Shoppers can find savings up to 90% off.
Each store receives approximately 50,000 new products every week. As a result, it's basically an entirely new store each and every week. Shopping there is like a treasure hunt, searching for the newest items at low prices.
Die-hard bargain hunters will want to be first in line every week to get the best deals, when the store reopens every Friday morning at 9 a.m.
What's for sale at Black Friday$?
The store offers a huge array of name brand products and overstocks, which varies widely each week. However, you're likely to find the following items in stock:
Cleaning supplies
Cosmetics
Electronics
Gifts
Household
Linens
Packaged food
Small appliances
Toiletries
Toys
Here's how it works:
Pay one-flat price each day, no matter how valuable the product. Everything is limited quantities and available on a first-come, first-served basis. The early bird bargain hunter gets the best deals.
There is often a long line, when the store "reopens" each Friday. Plan accordingly!
The store starts selling everything at one low-price and each day the price drops until everything is sold for the week.
Here's the pricing schedule:
Friday from 9 a.m. to 7 p.m. = $16
Saturday from 9 a.m. to 7 p.m. = $9
Sunday from 9 a.m. to 7 p.m. = $6
Monday from 9 a.m. to 7 p.m. = $4
Tuesday from 9 a.m. to 7 p.m. = $2
Wednesday from 9 a.m. to 7 p.m. = $1
Thursday – Closed for restocking
NEW!

Clothing

Black Friday$ now carries clothing for men, women and children. (They also carry shoes for all ages.)

IMPORTANT: The clothing category has its own pricing schedule as noted below.

Friday = $5

Saturday = $5

Sunday = $5

Monday = $5

Tuesday = $3

Wednesday = $1

Thursday – Closed for restocking

They only accept the following payment methods:

Cash

Credit card

Debit card

Be sure you shop carefully because all sales are final — no returns, refunds or exchanges. No exceptions. Therefore, be sure you stay within your budget and inspect the quality/condition of each item in your cart.
Store Guidelines and Policies
To provide the best possible shopping experience for all, the store has the following policies in place:
Children under 16 must be accompanied by an adult.
Children must be supervised at all times.
Children are not allowed to touch bins.
No book bags, large purses or strollers permitted.
No line jumping or holding spots for other people.
No pushing, running, grabbing or unruly behavior will be tolerated.
No opening merchandise boxes — ask an associate for help or you will be removed from the store.
Merchandise is not permitted in the restrooms.
MHOTC Tip: Deep discount stores can often be chaotic and disorganized. Good bargain hunters are also great detectives. Take the extra time to rifle through bins, move items around and search the higher/lower shelves for hidden deals. Be patient, don't get overwhelmed and you're bound to find some great "hidden" savings.
Happy bargain hunting!